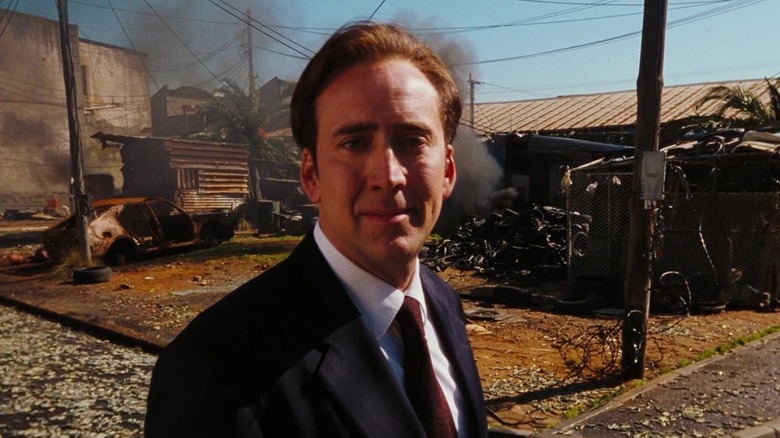 Lions Gate Films
"Lord of War" is one of Nicolas Cage's best movies, but not one that is usually brought up in a conversation about his work. After all, he doesn't give a deranged, larger-than-life performance like in "Face/Off," and the story isn't over-the-top or even based on a very known figure, like "Renfield." Instead, it is a drama from 2005 written and directed by "The Truman Show" writer Andrew Niccol.
The film follows Cage as an illegal arms dealer who works around the world, selling weapons regardless of what atrocities are committed, usually to both sides of a conflict. Of course, he eventually gets way in over his head and becomes the target of the very people he sells weapons to. The film also starred Ethan Hawke, Ian Holm, Jared Leto, and Bridge Moynahan. It got decent reviews and was a relative commercial success, but "Lord of War" is definitely not the kind of Nic Cage movie that screams sequel, or that has a cult following demanding one. And yet, that is exactly what we are getting, because "Lord of War 2" is officially on the way. Almost 20 years after the release of the first one, Nicolas Cage will return in "Lords of War."
The project is still very early in its production, but in the meantime, here's everything we know so far about "Lords of War."
Here's what we know about the Lords of War release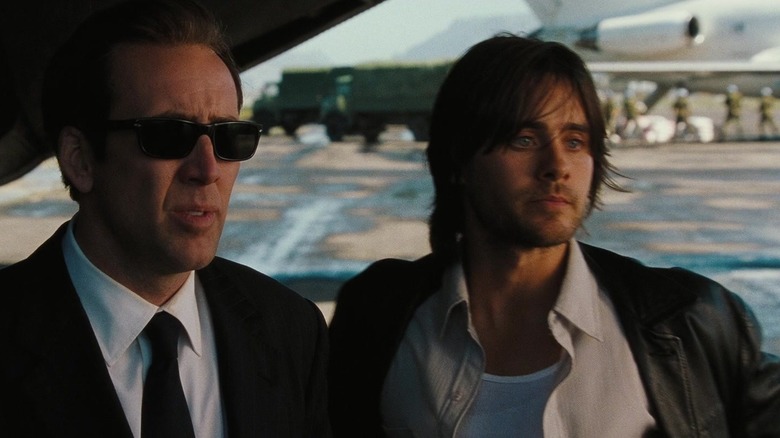 Lions Gate Films
"Lords of War" is still a long way from release, unfortunately. In a press release, it was announced that the film is expected to start filming during the fall of 2023, so it could theoretically be ready for release in late 2024 or early 2025 depending on whether there is a script ready, and any delays caused by the undoing negotiations between the studios and the Writers Guild of America, plus any VFX work to be done — the first film was heavy on gunfights, so there could be some effects work in the sequel.
As for a release date, that will have to wait. FilmNation Entertainment and CAA Media Finance will take the film to the Cannes Film Festival to secure distribution rights in the US and internationally, so hopefully we'll get more news soon that includes a specific release.
Here's what we know about the Lords of War plot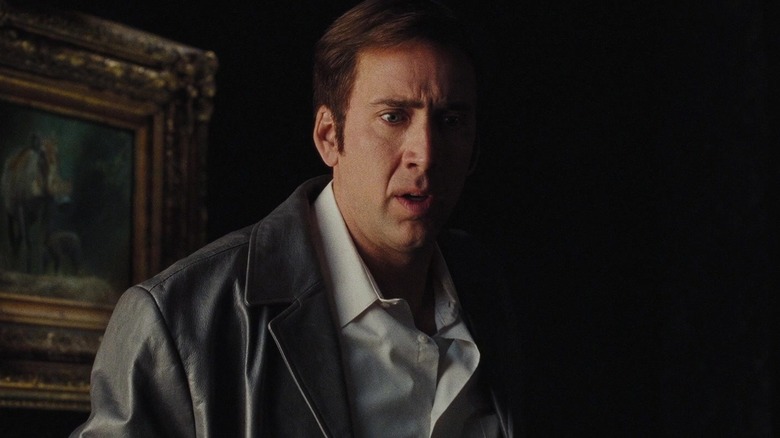 Lions Gate Films
The first film mostly dealt with Nicolas Cage's Yuri Orlov (a fictional arms dealer inspired by several real ones) and his brother Vitaly, who is killed as he decides to walk away from the business due to their involvement in atrocities in Sierra Leone.
"Lords of War" will once again focus on Yuri, only this time he discovers he has a son, named Anton. Unlike Vitaly, Anton is not at all going against Yuri's business, he is trying to top his father, selling guns and even amassing a mercenary army to fight in the Middle East conflicts America is involved in. According to the press release, "This is the story of Yuri and Anton's bitter rivalry – even at odds over the same woman. Who will prevail when father and son go to war?"
Writer-director Andrew Nicol said in a press release that "there is so much more to explore with these characters," which, well, is not necessarily the impression the first film gave. Adding to the comment, returning producer Philippe Rousselet said that "The 'Lord of War' world has no shortage of ammunition in the possibilities of stories we can tell," which could imply that they are thinking of multiple movies and spin-offs. It's unclear why exactly a story about an arms dealer who doesn't care about the collateral damage his work causes merits follow-ups, but given the emergence of mass shootings as an epidemic in the U.S., maybe the sequel will have something of note to say.
Here's what we know about the cast and crew of Lords of War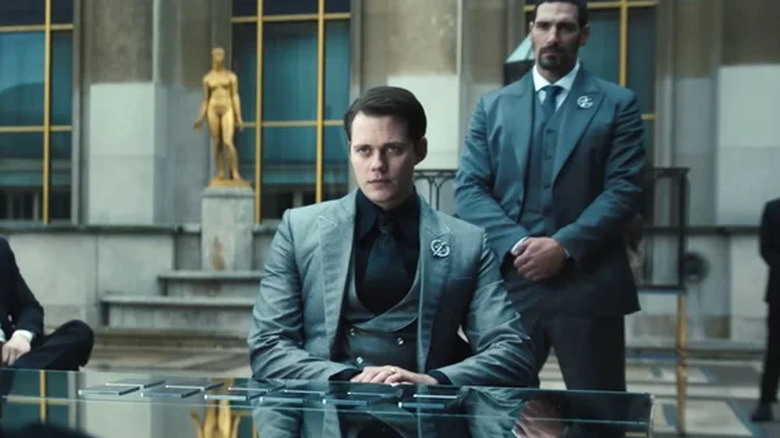 Lionsgate
In addition to Nicolas Cage, Andrew Niccol will return to both write and direct "Lords of War," with Philippe Rousselet and Fabrice Gianfermi ("CODA") also returning to produce the sequel under Vendôme Pictures banner.
The big casting news for "Lords of War" is that the role of Yuri's son, Anton, will go to Bill Skarsgård. Arguably, Skarsgård's most recent role as the Marquis Vincent de Gramont in "John Wick: Chapter 4" is the one that could give the biggest hint as to Skarsgård's role in "Lords of War." The Marquis is a despicable guy, but one who is more calculating, and detached. He doesn't fight himself, but washes his hands of countless atrocities like Yuri did in "Lord of War."