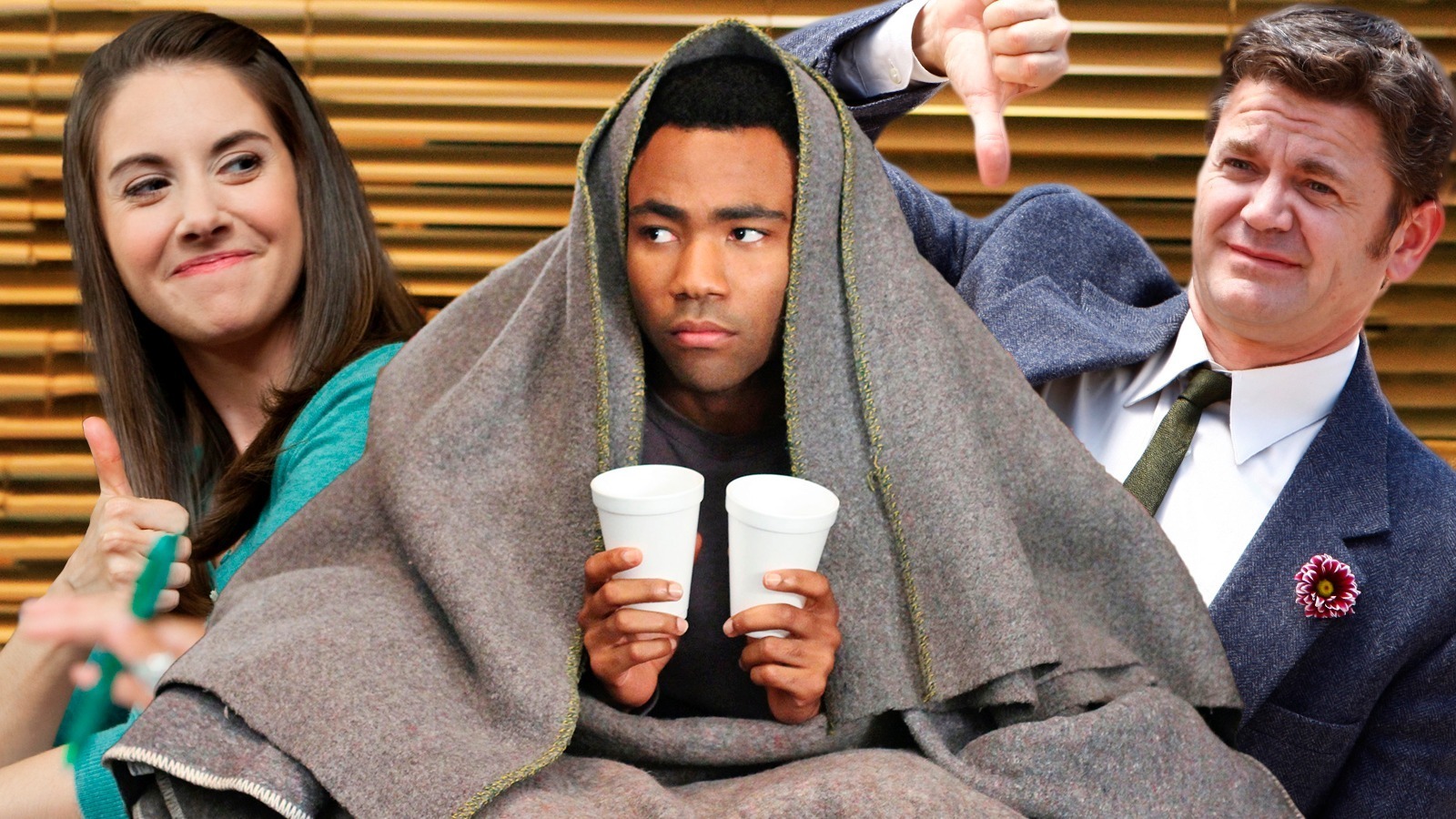 Numerous factors went against "Community" in Season 6. Longtime regular Yvette Nicole Brown departed, and introducing new characters to replace old favorites is always risky. Oh, and NBC canceled "Community," instead airing it on the blink-and-you-missed-it streaming service Yahoo! Screen. Thankfully, despite everything, Season 6 is pretty decent! Even lackluster "Community" bests most other shows, and Season 6 delivers enough highlights to land it thoroughly in the middle of this ranking.
Brown was missed, but Paget Brewster's new character, Frankie Dart, added a welcome dynamic to the Save Greendale Committee's campaign. Keith David's Elroy Patashnik especially succeeds, filling the "ornery older man" role left open by the departures of Chevy Chase and Season 5's Jonathan Banks as Buzz Hickey. Even Ken Jeong's Chang — far from the greatest character — mellows out and actually proves enjoyable in a handful of episodes devoted to Chang's budding acting career.
Series finales are difficult to pull off, but the final episode of "Community" — "Emotional Consequences of Broadcast Television" — closes everything out in stellar fashion. In typical timeline-splintering "Community" fashion, Abed imagines futures for everyone should "the show" be renewed. Always a character who struggled with accepting change, he often turned to pop culture as a means of coping. Many "Community" viewers could relate, and it touches the heart to see Abed come to terms with the uncertainty of life. Now bring on the movie!