Florida Governor Ron DeSantis says that his working-class parents and his first job after high school as an electrician's assistant as shaping his governing style in his new book, "The Courage to Be Free: Florida's Blueprint for America's Revival" which was released last week.
DeSantis – whose record as Florida governor has fueled speculation about a run for the Republican presidential nomination in the 2024 election cycle – wrote in his book that after graduating from high school and being accepted into Yale University, he took a job with a local electric company that had once sponsored one of his youth baseball teams to help pay for college. According to DeSantis, the work was a stark contrast in lifestyle to those of his peers at the time.
"While it was common for rising college freshmen to spend their summer enjoying themselves on the beach and sleeping in until noon, I was up at the crack of dawn to start work just after 6 a.m., five days per week, as an electrician's assistant," DeSantis wrote. "I made a mere six bucks an hour, but it felt great to receive a paycheck for a good day's work. This job began what turned into a long line of jobs that I worked to make ends meet as I tried to earn my degrees and make something of myself."
DESANTIS APPOINTS 'MOMS FOR LIBERTY' CO-FOUNDER TO NEW DISNEY WORLD GOVERNING BOARD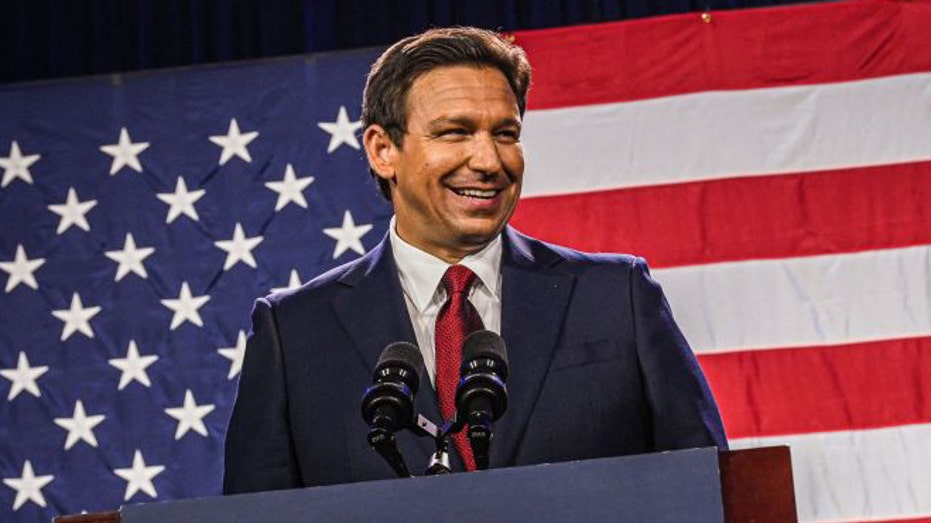 DeSantis wrote that the job as an electrician's assistant "was also my first encounter with the federal government's regulatory Leviathan."
When DeSantis showed up to his first day of work he wrote, "I wore attire that was typical of what an electrician would wear: jeans, a long-sleeved shirt, and an old pair of work boots. And then I was promptly sent home."
"Why? Because it wasn't clear if the old, worn-out boots were actually 'OSHA approved.' I didn't know what OSHA was, but I soon learned that the Occupational Safety and Health Administration was a federal agency charged with promulgating workplace safety rules," DeSantis continued. "The net result for me was that I had to spend the lion's share of what would end up being my first week's paycheck buying a pair of boots that were clearly approved by OSHA."
"I doubt this made me any safer, but it did make me a tad bit poorer," DeSantis observed about the regulatory requirement.
DESANTIS WARNS ESG MOVEMENT DRIVEN BY 'WOKE' CORPORATE CEO BULLIES IN NEW BOOK
DeSantis also wrote that his parents' work ethic helped shape his own. He wrote that his father's job with the Nielsen television ratings company placing devices on the TV sets of selected households led to the family moving around the state of Florida, while his mother "was a nurse who juggled helping patients with raising my younger sister and me."
His parents' presence at youth baseball games despite their busy schedules was something that, as he got older and had kids of his own, helped DeSantis gain "additional appreciation for the hard work and dedication of both my parents and the parents of the rest of my teammates."
WALL STREET BULLISH ON RON DESANTIS PRESIDENTIAL PROSPECTS IN 2024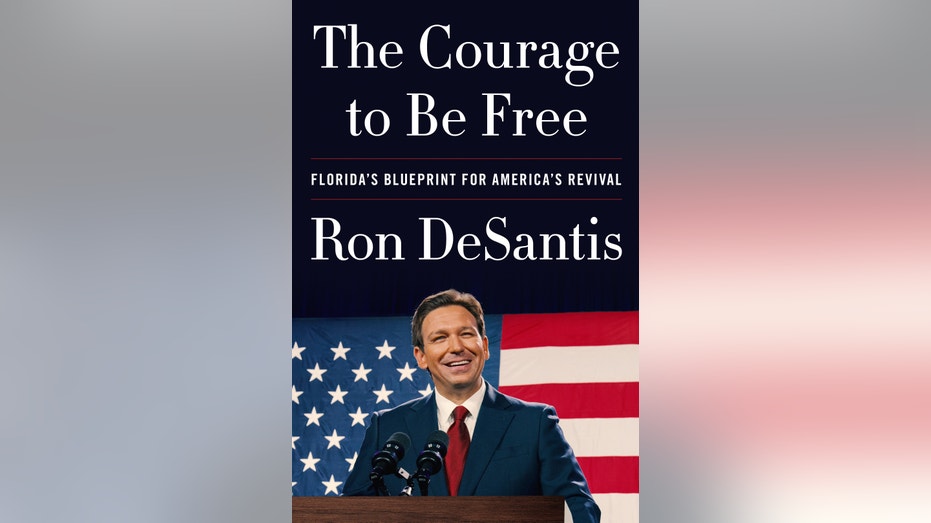 The Florida governor wrote that his father grew up in Aliquippa, Pennsylvania, while his mother was raised near Youngstown, Ohio, in a town called Poland. He said that his introduction to Yale was "a serious culture shock" because aside from his own upbringing in Florida, his "other frame of reference was the blue-collar, working-class areas of western Pennsylvania and northwest Ohio, where my parents were raised."
He wrote that he remembered visiting the site of a former Jones & Laughlin Steel mill in Aliquippa where his grandfather had worked that was "largely quiet" and how "the city's infrastructure had been in a state of disrepair – caused no doubt by the erosion of the J&L-centric tax base."
GET FOX BUSINESS ON THE GO BY CLICKING HERE
DeSantis noted that despite growth in the Pittsburgh area amid the broader industrial downturn, "Aliquippa never recovered from the decline of the steel industry."
"It's a sad story repeated in much of the industrial heartland of our great country," DeSantis concluded. "In my youth, this just seemed to be the way it was, but as I grew older, I came to realize the role that politicians played in hollowing out what came to be known as the nation's Rust Belt."