Ron DeSantis has come under fire, including from fellow conservatives, after Disney announced on Thursday it had canceled plans to build a new $1 billion campus in Orlando, which would have brought 2,000 new jobs to the state.
The Florida governor has been locked in a bitter battle with Disney since its president criticized his Parental Rights in Education bill, dubbed the "don't say gay bill" by critics. DeSantis stripped the corporation of the largely self-governing status it enjoyed around its parks, while Disney launched legal action against the governor, arguing he is undermining its First Amendment right to free speech.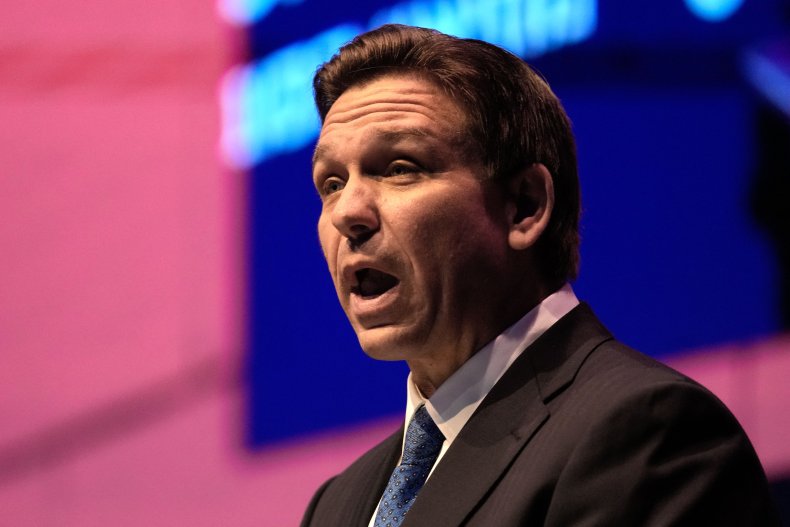 Polling indicates DeSantis is the second most popular possible 2024 GOP presidential candidate with Republican voters, following Donald Trump, though he has slipped significantly in the past couple of months. Thus the Florida governor's ongoing conflict with Disney could help determine who occupies the White House from January 2025 onwards.
Disney announced it was pulling the new $1 billion Orlando complex on Thursday, with Walt Disney World President Jeff Vahle attributing this to "several dynamics," in a statement directed at community leaders. He claimed these included "a change in company leadership and evolving economic and business conditions."
However Miami Mayor Francis Suarez, a Republican, said it "looks like" the decision had been made in response to DeSantis's "personal vendetta" against Disney, which has "cost the state now potentially 2,000 jobs in a billion-dollar investment."
Fox News commentator Dagen McDowell also criticized the governor following the announcement, stating: "Ron DeSantis does not have an economic plan as of yet, and today Disney just pulled a $1 billion investment out of Florida."
The Lincoln Project, a group founded by anti-Trump conservative operatives in 2019, also criticized the move on its official Twitter account. It said: "What's saddest about this Disney news? DeSantis and his cowardly MAGA cultist FL legislators that spurred this entire situation will be fine either way. It's the hard-working Floridians that they used as pawns in their fake culture war that'll feel the brunt of this for decades."
Keith Boykin, a political commentator and former aid to the Bill Clinton White House, added: "Ron DeSantis puts the 'L' in Florida."
Former Trump White House aide Alyssa Farah Griffin, a self-described conservative who appears on CNN show The View, criticized DeSantis for creating an "uncertain business environment."
However Dave Rubin, the registered Republican who hosts The Rubin Report, hit back in a message to his 1.4 million followers.
He said: "What makes you a conservative or a Republican other than it pays well to pretend to be one to be on The View? DeSantis took special rights away from Disney. He got rid of crony capitalism."
Newsweek has contacted DeSantis for comment by email.