Democrats scored two big victories on Tuesday that could bode well for the party's chances in 2024, experts told Newsweek.
In Jacksonville, Florida, voters elected Donna Deegan as the city's first female mayor. Deegan came into the contest as the underdog, but earned 52 percent of the vote to beat Republican Daniel Davis, who was endorsed by Florida Governor Ron DeSantis and had a substantial fundraising advantage.
Florida Democrats have struggled in recent elections, but Deegan's win undermines suggestions that the state is now firmly Republican.
Meanwhile, in Pennsylvania, a victory in a special election on Tuesday gave Democrats the 102 seats needed to control the agenda in the Pennsylvania House of Representatives. The state Senate has a Republican majority.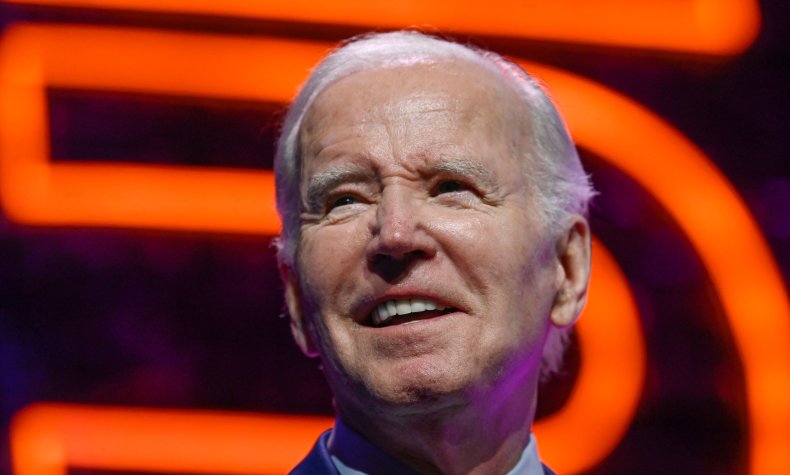 Democrat Heather Boyd won a seat in the Philadelphia suburbs, beating Republican Katie Ford for a vacancy created by the resignation of Rep. Mike Zabel. Zabel, a Democrat, quit the legislature in March after accusations of sexual harassment.
Boyd's district was held by Republican candidates for decades before flipping during the Trump administration, and it has given solid margins to Democratic candidates since.
Experts say the victories may serve as a bellwether for how the states will vote in 2024.
They indicate that "a Trump-dominated Republican Party may continue to have trouble in most urban and suburban areas in 2024," Robert Speel, a political science professor at Penn State Behrend, told Newsweek.
"While care should be taken not to over-predict national trends from a couple of local elections, continued Democratic victories in traditionally Republican areas indicate that that the 2022 pattern in which Democrats did better than expected in some parts of the country is persisting."
Speel said Pennsylvania "may prove difficult for the Republican presidential and U.S. Senate candidates to win next year, despite the state's history as a battleground, and the landslide statewide victories for Republicans last year in Florida may prove to be an aberration if reaction to some of the governor's and legislature's policies on social issues is negative enough to return the state to the closely contested category."
Democrats backing Boyd had stressed how the race would determine abortion access in the state, with Republican lawmakers one House floor vote away from putting a proposed constitutional amendment limiting abortion rights before voters as a referendum.
The importance of the race was reflected by a last-minute endorsement by President Joe Biden, who told The Philadelphia Inquirer in a statement that electing Boyd "could not be more important."
The election would "determine the future of so many fundamental freedoms that Pennsylvanians hold dear," Biden said. He called Boyd "an experienced public servant who will protect a woman's right to make her own health care decisions, stand up for common sense gun safety laws and expand access to voting rights."
Thomas Gift, who heads the Center on U.S. Politics at University College London, told Newsweek that "it's possible to read too much into particular election results from yesterday, and what they augur for 2024.
"Still, Donna Deegan's underdog win in Jacksonsville—previously the nation's largest city governed by a Republican mayor—has to be especially encouraging for Democrats."
Gift added: "Given recent elections in Florida, including Ron DeSantis' landslide victory for governor in 2022, many Democrats have started to write off Florida as no longer a swing state. Deegan's victory provided at least some hope that recent rightward shifts in Florida politics aren't inevitable everywhere."
On Twitter, Michael McDonald, a political science professor at the University of Florida, wrote: "For folks who don't know Jacksonville, the city and county are the same government. Wrong to think this is another 'big' Dem city.
"It has outlying rural areas and a significant number of military retirees. It's a slightly red-leaning bellweather for the state. Why this is a [big f****** deal]."
He added: "Does it mean Democrats win Florida in 2024? No guarantee. But is shows the hard right swing in 2022 is perhaps a more fleeting one-off than a permanent shift right for Florida."