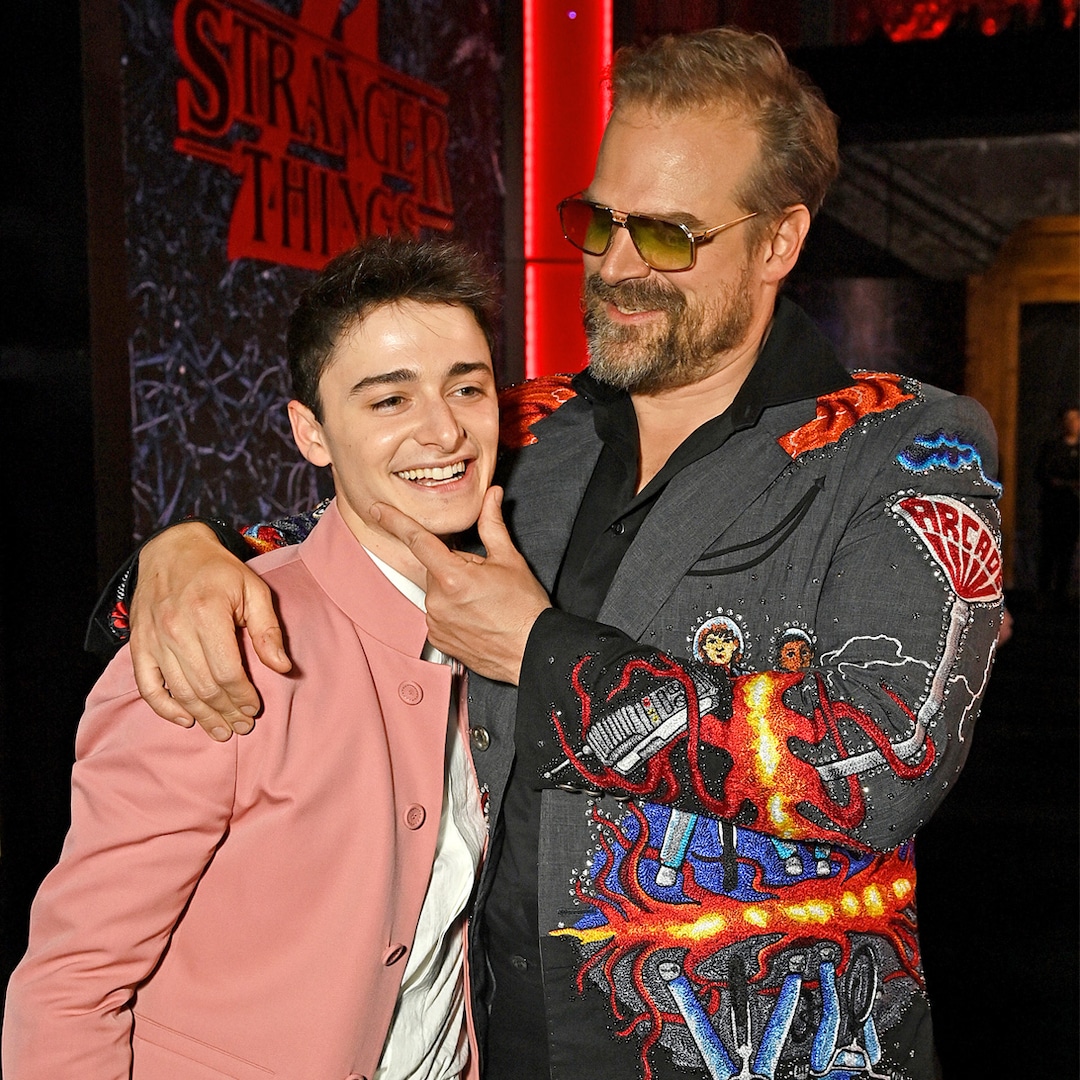 David Harbour is upside down with joy for his co-star Noah Schnapp.
After Noah came out as gay Jan. 5, his Stranger Things cast mate responded to the news in an exclusive interview with E! News.
"I'm always happy for people that are true to themselves and come out," David said of Noah's announcement. "That was terrific."
In a TikTok posted last month, Noah revealed how those closest to him responded to the news, writing, "When I finally told my friends and family I was gay after being scared in the closet for 18 years and all they said was 'we know.'"
Noah captioned the post, "I guess I'm more like Will than I thought," a reference to his Stranger Things character Will Byers. Throughout the Netflix drama's four seasons, Will's sexuality has been a topic of discussion amongst fans—and even for Noah himself.
In July 2022, Noah said Will is "100 percent" gay and hopes his character has a coming out scene in the upcoming fifth season.