Exposure in the collapse of lender Silicon Valley Bank is starting to be reported in the financial industry.
The cryptocurrency firm Circle has $3.3 billion of its $40 billion USD Coin reserves at the lender shutdown by regulators on Friday.
Circle reported the exposure in a tweet.
The collapse is the largest bank failure since the 2008 financial crisis and has stranded billions of dollars belonging to companies and investors.
SILICON VALLEY BANK COLLAPSE MARKS WORST BANK FAILURE SINCE GREAT RECESSION
The failure roiled financial markets already on guard this week when crypto-focused Silvergate disclosed plans to wind down operations and voluntarily liquidate.
CLICK HERE FOR FOX BUSINESS' REAL-TIME CRYPTOCURRENCY PRICING DATA
Circle said last week it had moved a "small percentage" of USDC reserve deposits held at Silvergate to its other banking partners.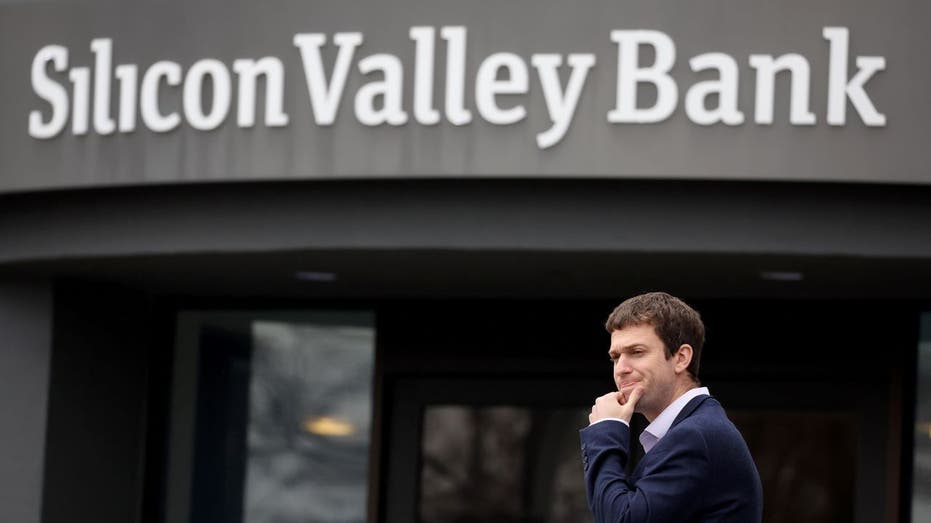 TECH CEO WITH MILLIONS IN SILICON VALLEY BANK: 'INNOVATION IN THE STARTUP WORLD IS BLEEDING TODAY'
Circle said in another tweet on Friday that it and USDC continue to operate normally while it waits to see how SVB's receivership will affect its depositors.
Companies including Binance, Tether, Gemini and stablecoin issuer Paxos have all said they do not have relationships with SVB.
Reuters contributed to this report.