From May 21 to May 30, the World Health Organization (WHO) will convene the 76th World Health Assembly (WHA). This year's assembly will serve a vital role as a forum for the global community to consolidate its COVID-19 pandemic experience, formulate comprehensive measures for future epidemic prevention, and promote international cooperation in addressing public health challenges.
Taiwan is not a member of the United Nations or the WHO, and its applications to join both organizations have been repeatedly denied. Regrettably, Taiwan's bid for observer status at this year's WHA is also likely to be rebuffed. Taiwan's continued exclusion not only illustrates the pervasive injustice in the current world order, but also poses a risk to global health. Exclusion from the upcoming WHA means that Taiwan will be prevented from sharing its comprehensive pandemic data at this important forum.
Taiwan has been unfairly excluded from WHA meetings since 2017. The UN and WHO have become highly politicized, with the Chinese Communist Party (CCP) as the main driving force behind Taiwan's exclusion. From 2008 to 2016, Taiwan was invited to attend WHA meetings as an observer under the name "Chinese Taipei." Even then, however, Taiwan was excluded from key technical meetings where important health information and decisions were discussed. However, since Taiwanese President Tsai Ing-wen, whom the CCP views as pro-Taiwan independence, took office in 2016, China has prevented Taiwan from attending the WHA, claiming that it lacks the "political foundation" required for observer status.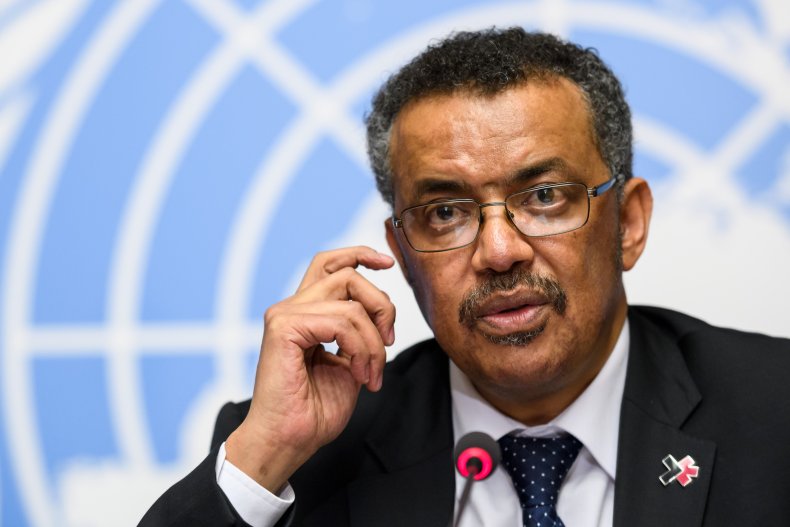 As an international body, the WHO should, in theory, be apolitical. According to its constitution, its primary objective is "the attainment by all peoples of the highest possible level of health." Since China has no legitimate authority to govern Taiwan, it is in no position to determine Taiwan's public health policies, epidemic prevention measures, scientific research, or related matters.
From a public health perspective, it is essential for Taiwan to be accepted into the WHA. In a globalized world where diseases can spread instantly via international travels, exclusion of Taiwan or any other regions is a clear and present danger to the entirety of humanity. This was clearly demonstrated during the Covid-19 pandemic. The Taiwan CDC was the earliest governmental entity to alert the WHO about a novel infectious disease emerging from Wuhan, China, on Dec. 31, 2019. If the WHO had followed up on the warning, the world would have had extra invaluable weeks to prepare.
Taiwan's exclusion from the WHA could also have major negative implications for the development of global public health strategies. Taiwan has consistently demonstrated remarkable success in epidemic prevention, and its efforts to contain the spread of COVID-19 have been widely praised. Because Taiwan is not internationally recognized, the government has been unable to purchase COVID-19 vaccines and has relied on donations from countries such as the United States and Lithuania.
Unfortunately, despite Taiwan's ability to make significant contributions in terms of scientific advances and effective pandemic containment strategies, these contributions will be overlooked and underutilized because of its exclusion from the WHO and the upcoming WHA. By ignoring Taiwan's experience and expertise, the international community is missing out on critical insights and innovative strategies that could significantly improve global efforts to combat future epidemics.
For these reasons, it is imperative that nations around the world unite and urge the WHO to correct the this grave injustice. The WHO must formally invite Taiwan to join the WHA as an observer and actively work to remove all obstacles to Taiwan's meaningful participation. Only then can the international community address the prevailing injustice, ensure fair representation, and strengthen global efforts to protect public health. The WHO must recognize and capitalize on Taiwan's invaluable contributions to the fight against pandemics. Political considerations should never take precedence over the paramount goal of protecting human lives.
Jianli Yang is founder and president of Citizen Power Initiatives for China and the author of It's Time for a Values-Based 'Economic NATO.'
Leslie Fu is a legal analyst of Citizen Power Initiatives for China.
The views expressed in this article are the writers' own.