President Joe Biden has a very large to-do list these days.
In Washington, he's in the middle of budget and debt ceiling negotiations that have barely started. Overseas, the president is spending several days in Hiroshima, Japan, for the annual G7 leaders' summit. The original schedule would have also taken the president to the Pacific island nation of Papua New Guinea and Australia for a summit of the Quad (the U.S., Japan, Australia and India) but the president canceled at the last minute due to the debt ceiling talks.
While all of the upcoming meetings are important from Washington's standpoint, the most significant is the G7—an economic grouping of seven wealthy countries (the U.S., U.K., France, Germany, Italy, Japan, and Canada) that holds approximately 30 percent of the world's wealth. With the war in Ukraine remaining the biggest international news story of the day, the club of major economies will no doubt reaffirm its support for Kyiv, plug the holes that exist in its sanctions regime against Russia, and agree to an import ban on Russian gas until "there is a resolution of the conflict," institutionalizing Moscow's earlier restrictions on natural gas exports to Europe.
China, however, will be the elephant in the room. The Asian superpower continues to do what great powers tend to do when they accumulate wealth, diplomatic influence, and hard power: throw its weight around to protect its prerogatives and defend its interests. A Chinese guided missile destroyer, along with other four ships, has been on a multi-day journey around the Japanese islands in what China's state-run news network, Global Times, connected to Prime Minister Fumio Kishida's remarks on the Taiwan issue. China's People's Liberation Army frequently probes Taiwan's air defenses by sailing and flying over the median line divided the Taiwan Strait, which used to be respected as a de-facto international border. Relations between China and South Korea are frosty as well; South Korean President Yoon Suk Yeol's labeling of Taiwan as "a global issue" caused a diplomatic kerfuffle, with Beijing summoning Seoul's ambassador in protest.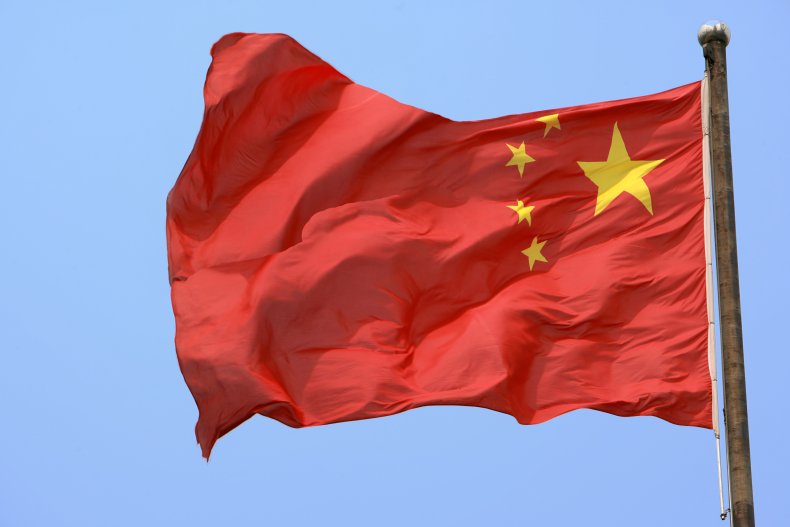 The G7 won't be able to address every dispute it has with China, nor should we expect it too. The group has instead chosen to narrow down on one key issue: defending against, and counteracting economic coercion. While the G7 won't specifically call out China in their communique or statement in relation to this subject, it's clear the group has China in mind. It's not beyond China's capacity to leverage its economic power to coerce other countries to change their policies. When Lithuania allowed Taiwan to open an office on its territory in 2021, Beijing severed trade ties with the Baltic nation (granted, trade between the two nations was small). When Australia recommended an international probe on the COVID-19 pandemic, the Chinese government slapped massive import tariffs on Australian wine, beef, barley, and coal, which forced Canberra to search for alternative export markets. In 2010, Beijing blocked exports of rare earth elements to Japan after Tokyo arrested the crew of a Chinese fishing boat that sailed in Japanese waters. And in 2016, when South Korea approved the installation of a U.S. missile defense system, China retaliated by limiting tourism into South Korea and launching an investigation into one of the largest South Korean retail conglomerates operating on Chinese soil.
As Treasury Secretary Yellen said last week during the G7 finance ministers' meeting, "Many G-7 members share a common concern with this kind of activity and are looking to see what we could jointly do to try to counter this kind of behavior." She may have understated the case.
The way China sees it, however, Western complaints (and U.S. complaints in particular) of Chinese economic coercion are outright hypocritical. "If the G7 countries are truly concerned about economic security," Chinese foreign ministry spokesperson Wang Wenbin said on May 15, "they should demand that the U.S. immediately stop suppressing and containing other countries in the name of national security," a reference to U.S. export controls on semiconductors and semi-conductor machinery to China. The Biden administration is close to finalizing U.S. restrictions on outbound investment in select Chinese sectors, including AI, which the Chinese will certainly cite as more evidence that Washington is preaching one way but acting in another.
Does China have a point? It depends on how one defines "economic coercion." In the strictest sense of the term, any attempt to use trade or economic power against another country, either in pursuit of a specific policy or as a form of retaliation, can be considered economic coercion. In that respect, economic sanctions and export controls, whether they are committed by China or any other country, have to be included in the definition. The U.S. isn't immune to exploiting its power in the international banking system to extract concessions from adversarial nations. The examples are too numerous to count but include: financial and energy sanctions against Iran to drive it to the negotiating table over its nuclear program; extensive sanctions against Syria, up to and including the blocking of reconstruction assistance, until Syrian dictator Bashar al-Assad makes way for a transitional government leading to elections; and the freezing of Afghanistan's foreign exchange reserves to pressure the Taliban into respecting human rights.
Other countries practice economic coercion as well. South Korea removed Japan from its "white list" of trading partners in 2019 (Japan has since been put back on the list). The European Union hit the U.S. with tariffs on €2.8 billion of U.S. goods in 2018 after former President Donald Trump placed tariffs on foreign steel and aluminum.
In short, economic coercion isn't a China problem. It's actually a very basic feature of international relations. China is but one country among many who practice it.
Daniel R. DePetris is a fellow at Defense Priorities and a syndicated foreign affairs columnist at the Chicago Tribune.
The views expressed in this article are the writer's own.