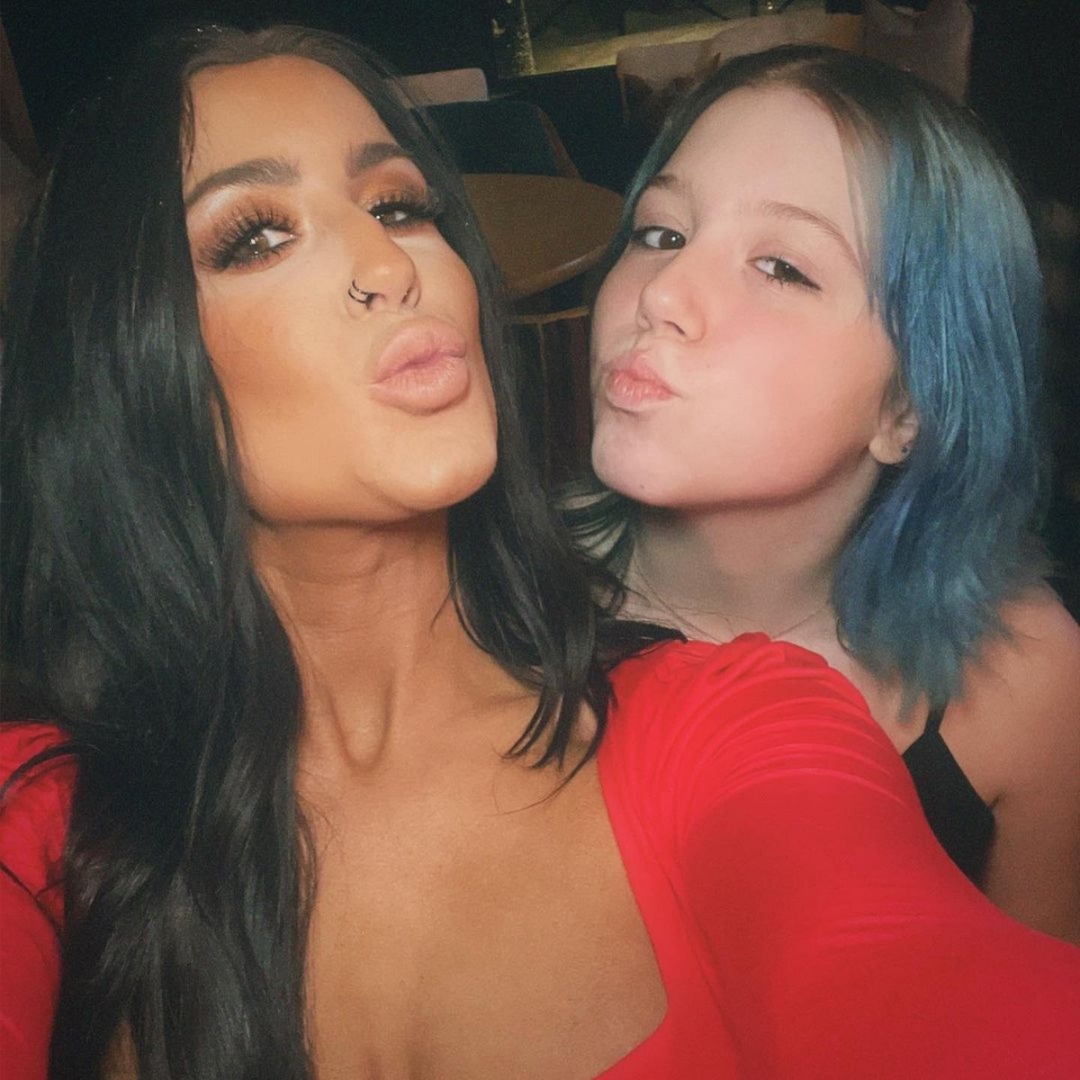 Never underestimate a teenager with an eye for design and style.
While Chelsea Houska may be an HGTV star expanding her own home décor brand, she's the first to admit that fans can't get enough of her 13-year-old daughter Aubree.
"I have seen comments before where people say, 'We're her aunties,'" Chelsea said in an exclusive interview with E! News. "People feel like they did grow up with her. They were there from the moment I gave birth and watched a very personal story. They followed along and they were invested and they cared, which is so heartwarming to me."
More than 13 years after first appearing on reality TV with Teen Mom, Chelsea can't believe her daughter with ex Adam Lind is now a teenager with her own point of view.
"She's so funny because she used to not care," Chelsea said. "I would just buy all of her clothes for her. Now, she's very specific. She has a style and I love that she has her own and she's so confident with the blue hair and then she's chopped it right off. I want to encourage that, because I don't know if I was that confident at 13."