Carnival Cruise Line banned at least two passengers after a video purportedly showed them fishing over the side of their balcony went viral on social media.
"Fishing from our ships is prohibited," a representative for the company told FOX Business in an email on Thursday. "We have identified the guests and they will not be cruising on Carnival again."
The spokesperson did not specify where, when or on what ship the incident took place.
The TikTok video of the incident has since been deleted and reportedly garnered millions of views. It is unclear if the video was shared by one of the banned guests.
CARNIVAL CRUISE LINES HAS RECORD FUTURE BOOKINGS, DEMAND REBOUNDS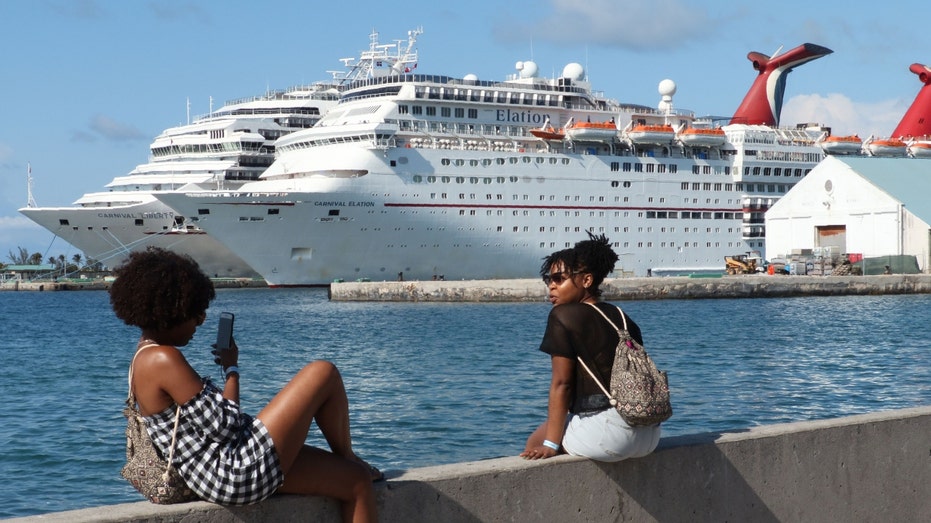 However, copies of the video remain on the social media platform, showing a man – who appears to be wearing a blue Sail & Sign card, which indicates it's the guest's first sailing – pulling the fish up on a line from the turquoise waters stories below the balcony. A fishing rod is not shown.
Cruise travel site Cruise Hive reported that the incident took place near the port in Nassau, Bahamas, and that the video was posted on April 16 – but it is not clear when it was filmed.
What happened to the fish is not clear from the video. No guest is allowed to bring live animals on the ship other than qualified service dogs. Animal products also must not be brought back to the U.S.
Carnival allows fishing rods for tag and release – but only to use off its ships. They must be stored in the guest's stateroom.
GET FOX BUSINESS ON THE GO BY CLICKING HERE
Furthermore, in the cruise line's contract for ticketholders, Carnival says any discharge of any item into the ocean and waterways is strictly prohibited.
"Any willful or negligent act of discharging or releasing any unauthorized item overboard, without the express permission of the ship's staff may result in a $500 charge, per violation, posted to Guest's Sail & Sign account," the terms and conditions read.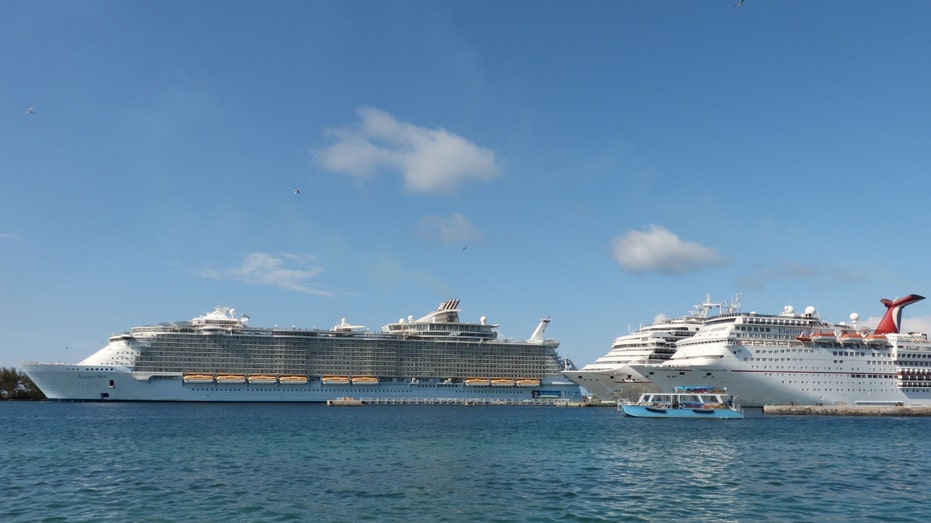 The guests shall be responsible for any fines or penalties imposed on Carnival by any government, governmental agency or official, port or port official or for expenses or losses caused or incurred due to the violation of its environmental policy, which may result in the disembarkment of all guests in the stateroom.
CLICK HERE TO READ MORE ON FOX BUSINESS
Those who are disembarked for violating the policy will be responsible for all financial charges and expenses to return home – and no refund of unused cruise fare – with the possibility of being prohibited from sailing with Carnival Cruise Line in the future.
Similar penalties befall guests whose conduct affects the comfort, enjoyment, safety or well-being of other guests or crew, with Carnival saying they could be detained onboard and/or disembarked at their own expense and will be prohibited from sailing with Carnival in the future.