Evette Ingram, a California beauty store owner who says she's been robbed or burglarized a dozen times, is throwing in the towel.
The latest incident happened Wednesday evening, and thieves didn't just steal her merchandise. They stole her life's passion, Ingram told FOX Business.
"I have footage after footage of shoplifting, of break-ins," Ingram said. "I'm tired. My passion has been stolen."
In February, Ingram started the process of closing all five of her beauty supply stores in California and Texas because of retail theft that's led to thousands of dollars in losses and put her life in danger on several occasions.
BUSINESSES TAKE DRASTIC ACTION TO PROTECT AGAINST RAMPANT SHOPLIFTING, ORGANIZED CRIME THEFTS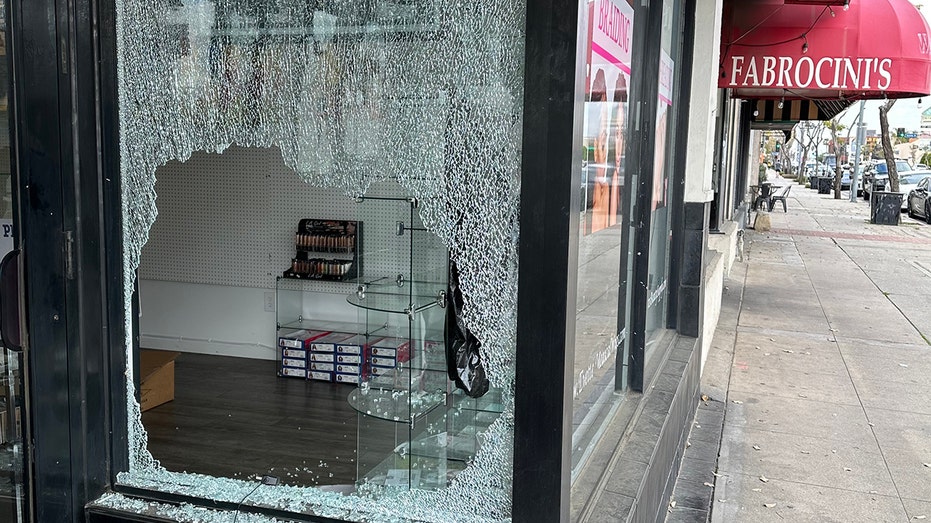 All of her stores, which are known for carrying high-end wigs worth up to $4,000, have been targeted by thieves, sometimes one after another.
On Thursday morning, Ingram woke up to a call from police that her store, Evette's Beauty Supply in Tarzana, a neighborhood in the city of Los Angeles, was ransacked for the sixth time.
Ingram said she already closed the store weeks earlier and was in the process of packing up the merchandise when it was targeted again.
Just before midnight Wednesday, while Ingram was at home, two thieves were caught on surveillance footage breaking through the store windows and running off with at least $25,000 in wigs, Ingram said.
LOWE'S PIONEERS SYSTEM TO SOLVE ORGANIZED RETAIL CRIME
Ingram said a man and woman stood outside her store for a while pretending to wait for a bus. Instead, they were waiting for a gateway car to pull up, according to Ingram. The duo carried bags of stolen goods out of the store, ran across the street and jumped into a car, she said.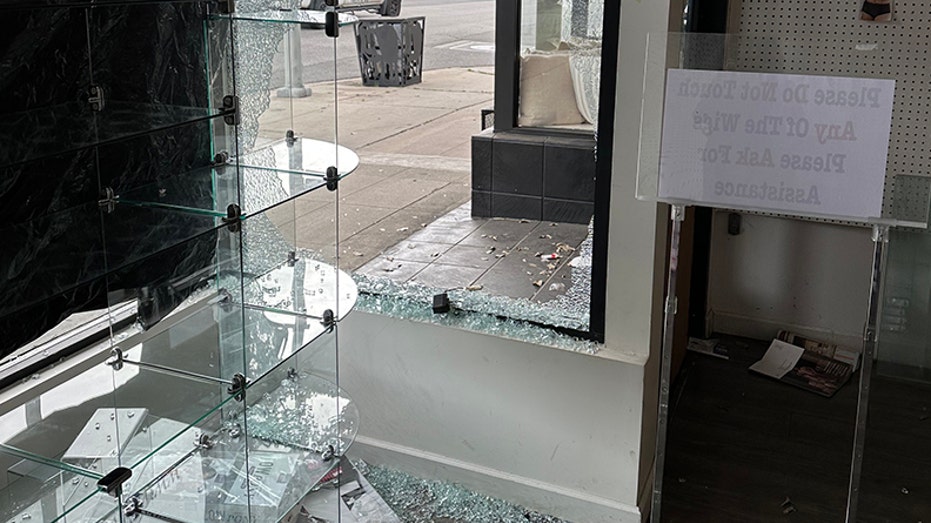 "To drive up and see your windows shatter again, it's heart-wrenching," she said. "Two more days, I would have had everything out of this store. They couldn't give me two more days."
Over the years, she estimated, she's lost more than $100,000 in merchandise from her stores. On two separate occasions, she also had people pull out a knife on her while robbing a store.
"This has really taken a toll on my health," she said.
In February, Ingram found out she was diabetic after being rushed to urgent care.
"I guess I had been ignoring … all the symptoms that I had because I was so focused on these stores," she said.
GET FOX BUSINESS ON THE GO BY CLICKING HERE
Ingram said she fell in love in 2014 with wigs and being able to help cancer patients who were "at their lowest."
"I developed this passion for women with medical hair loss and, from there, it grew to opening a beauty supply store," she said.
These stores not only fueled her passion. She used them to "create generational wealth" for her children and granddaughter, Ingram said.
She said it's no longer worth the stress.