California's long-planned high-speed rail project intended to connect Los Angeles to San Francisco has been set back by more cost increases and potential delays, the project managers said in an update released this week.
Officials from the California High-Speed Rail Authority (CHSRA) estimated that the total cost of the project will range from $88.5 to nearly $128 billion, a 13% increase from last year's projections. In an update released on March 1, officials also forecast fewer riders on what would be a 500-mile rail system in southern California.
"The impacts of the COVID-19 pandemic on global supply chains and the resulting market instability and inflation have impacted prices for construction commodities like concrete and steel as well as labor," CHSRA CEO Brian Kelly wrote in the report.
"Large infrastructure projects all over the world have felt the impact of this market instability. We are not immune," Kelly added.
CONSTRUCTION OF $10B HIGH-SPEED TRAIN CONNECTING SOUTHERN CALIFORNIA, LAS VEGAS BEGINS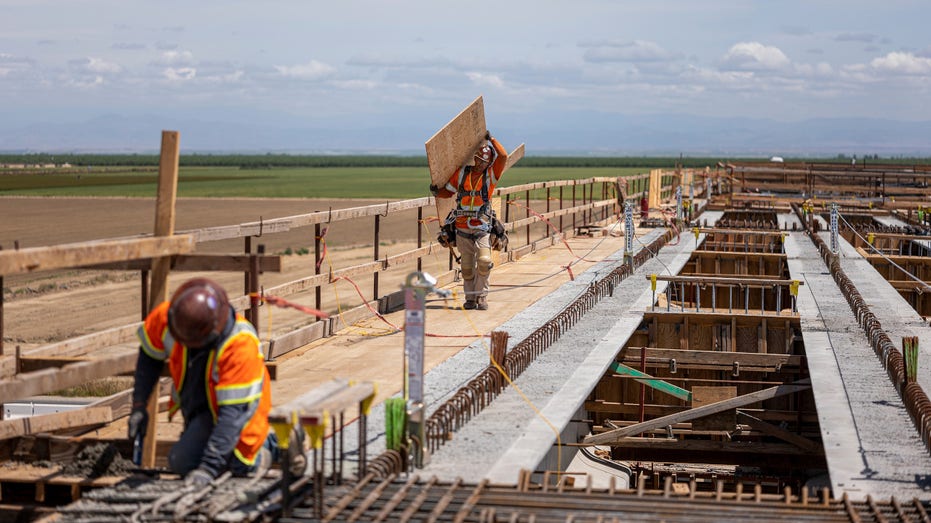 As of March 1, 422 miles of the full 500-mile system are environmentally cleared, according to the authority. Construction is currently focused on one 119-mile section in the Central Valley, which previously was estimated to be operational in 2030. Now, the authority projects that rail service could begin sometime between 2030 and 2033.
The report shows that the Central Valley segment will cost as much as $35.3 billion, a 38% increase over the previous $25.7 billion estimate. The cost increase reflected changes in scope, including extending the rail line to "preferred downtown station locations" in Merced and Bakersfield, station revisions, the construction of light maintenance facilities and other elements. Authorities also said that lingering effects of the COVID-19 pandemic, record high inflation, supply chain issues and other market problems have increased costs.
It's far cry from what California officials promised voters when the project was put on a ballot referendum in 2008. At the time, officials said the entire project would cost $33 billion and would be completed by 2020. Voters approved an initial $9 billion to fund the rail system in 2008.
Now, officials say additional federal funds will be needed to finish the project. CHSRA is seeking $8 billion in federal grants from the Department of Transportation under President Biden's Bipartisan Infrastructure Law.
SOUTH CAROLINA LAWMAKER PROPOSES 'YANKEE TAX' AS NORTHERNERS FLOCK TO STATE IN DROVES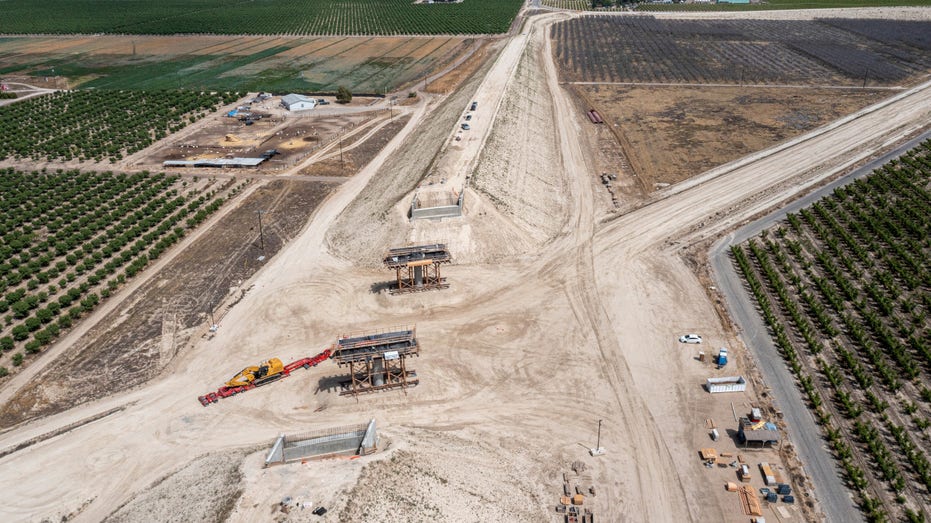 "It is clear that significant additional federal funding is needed to complete the Merced to Bakersfield line," the report states.
At the same time, a new CHSRA ridership forecasting model predicts transit ridership will decrease by as much as 25% over previous forecasts, as California's population and employment growth have flattened in recent years.
However, the authority maintains that high-speed rail ridership on the Merced to Bakersfield segment will nearly double current rail ridership, even with lower population and employment growth forecasts.
Regardless of these reassurances, state Republican lawmakers blasted the report, deriding the project as the "hot mess express."
CALIFORNIA DOESN'T HAVE THE INFRASTRUCTURE FOR ITS 'LOFTY GOALS': JIM DESMOND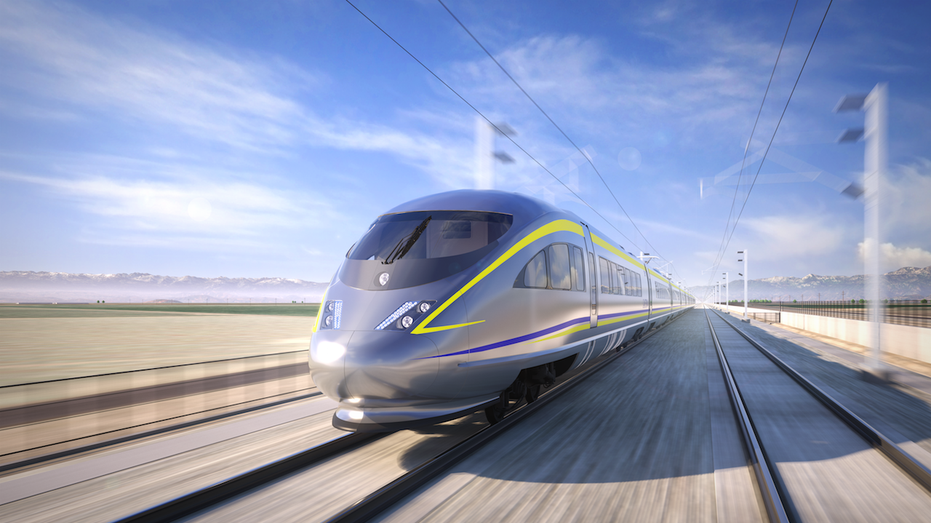 "Recent estimates indicate the High-Speed Rail will cost $206.4 million per mile. What is it, made out of gold? We already know that this entire project has been a complete failure since it was dreamed up more than 15 years ago," Republican state Senate Minority Leader Brian Jones said in a statement. "California is looking at a budget deficit, and we have much more pressing issues that demand our attention – like tackling crime, cutting costs, acting on homelessness, and investing in students."
"The broken promises on this project are breaking the bank for Californians. It's time to pump the brakes on the hot mess express and defund the High-Speed Rail," Jones added.
GET FOX BUSINESS ON THE GO BY CLICKING HERE
A spokesman for Democratic Gov. Gavin Newsom told local station KCRA attributed the higher costs to inflation and agreements between legislators and local stakeholders to expand the scope of the project.
"While this news is difficult, overall, the state continues to make significant strides in building the only electrified, 200+ mph, high-speed rail project, in the nation," the spokesman said.