GOP senators don't seem to mind the latest Bud Light controversy that has entangled numerous high-profile Republicans into a public feud with the beer brand's parent company Anheuser-Busch.
Despite new calls from prominent Republicans to end the Bud Light boycotts, three GOP senators from Ohio, Texas and Montana told Newsweek on Wednesday that the ban on the beer brand does not distract from the party's priorities, saying that it highlights the values of GOP voters.
"I don't think [the controversy] distracts from Republican priorities," Republican Senator J.D. Vance of Ohio told Newsweek. "If a company that depends heavily on working class Republican voters wants to insult its customer base, it is going to suffer consequences."
Conservative commentators and conservatives have called for boycotts of all Anheuser-Busch products in recent weeks in response to a promotional partnership between Bud Light and transgender influencer Dylan Mulvaney. The social media post, uploaded on April 1, has received harsh backlash, including from Kid Rock who posted a video shooting cases of Bud Light that went viral.
But those like Donald Trump Jr. and Ned Ryun, CEO of the conservative organization American Majority, seemed prepared to forgive and forget, arguing that Anheuser-Busch is a large GOP donor.
"The company itself doesn't participate in the same leftist nonsense as the other big conglomerates," Trump Jr. said on recent episode of his Triggered podcast. "Frankly, they don't participate in the same woke garbage that other people in the beer industry actually do, who are significantly worse offenders when I looked into it. But if they do this again, then it's on them!"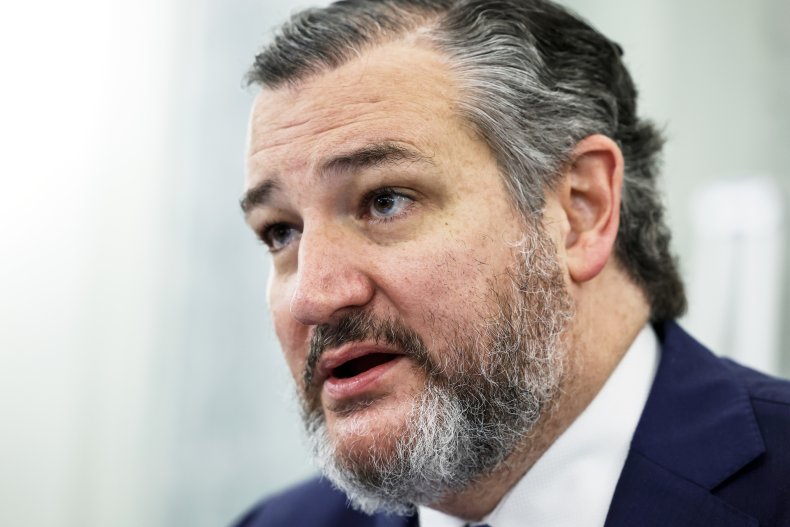 Nonetheless, GOP Senator Ted Cruz called it "incredibly stupid" for Anheuser-Busch to weigh in, saying the partnership with Mulvaney "mock[ed] and ridicule[d] their customers."
"I'm hard-pressed to think of an instance where a company understood less about the consumers who actually purchase their product," Cruz told Newsweek. "They're facing a backlash from their customers, and it's part of the broader pattern of woke corporations looking down upon and insulting their own consumers."
Although there have been claims that Anheuser-Busch lost $4 billion in the wake of the collaboration with Mulvaney, a Newsweek fact check noted that the drop isn't off from other market fluctuations that were in place before April 1. So, "While the Mulvaney ad may have had an effect on the share price, other significant factors were also likely to have affected investor decision-making."
At the same time, marketing experts say Bud Light could see a boost in sales, or what is known as a "buycott" when consumers buy more of a product in defiance of a boycott.
The criticisms of Bud Light also come as Republican state lawmakers have introduced a flurry of anti-transgender legislation across the country, including bills that restrict participation on sports teams, block access to medical care and require schools to out transgender students to their parents.
Senator Steve Daines, who as chair of the National Republican Senatorial Committee oversees the party's strategy to gain control of Congress' upper chamber, told Newsweek the issue "doesn't" distract from GOP priorities, saying the outrage around Bud Light is proof that "the heartland of America and so many Americans reject this work ideology."
Cruz agreed, saying the Mulvaney ad showed a "broader pattern of woke corporations doing real damage."
"Too many big business leaders are willing to bend the knee to the radical left to pursue their own politics at the expense of their customers and acting directly contrary to the deeply held views of many Americans," the Texas Republican said. "I think big companies ought to stay out of politics, and the phrase 'go woke go broke' is proving more and more true every day."