Joe Biden's decision to cut short planned visits next week to Papua New Guinea and Australia is likely to become a propaganda boon to China despite what is a no-win scenario for the U.S. president.
Biden, who arrived in Japan on Thursday for a summit of the Group of Seven advanced economies, will return directly to the United States after the meetings conclude on Sunday, forgoing the second and third legs of his Pacific trip in order to prioritize domestic responsibilities.
Ongoing debt ceiling negotiations between the White House and the Republican leadership are expected to go down to the wire, with Treasury Secretary Janet Yellen warning about a default as soon as June 1. U.S. officials and analysts say the impasse plays into Beijing's narrative of American democracy in crisis.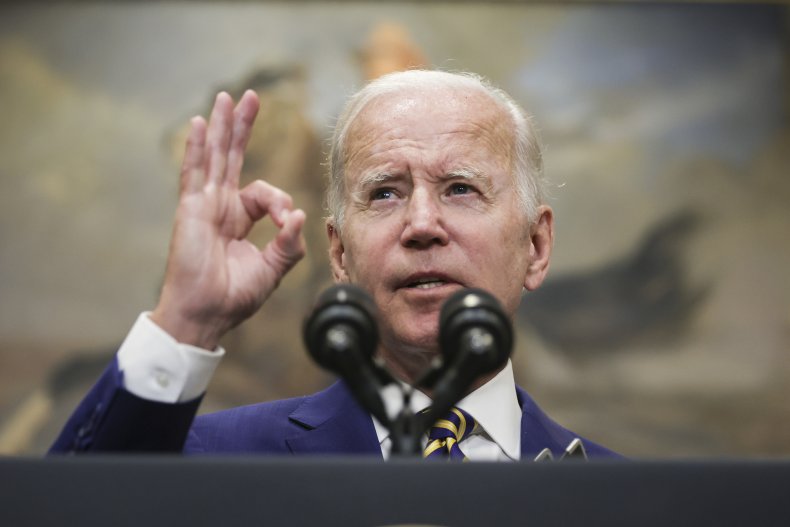 But the Biden administration has also spent more than two years convincing allies and partners of U.S. staying power in what it now calls the Indo-Pacific region, where China's leaders have been offering an alternative partnership. Washington and Beijing have spent about 15 months courting Pacific Island states.
In PNG, whose neighbors have welcomed Chinese investments, a public holiday was declared for May 22 in anticipation of Biden's visit, which was to be the first ever by a sitting U.S. president. Port Moresby said it was preparing to sign a defense agreement with Washington during the historic stopover.
PNG Prime Minister James Marape said on Thursday that Biden called to offer his "sincerest apologies" for the change of plan. Secretary of State Antony Blinken would travel in Biden's stead, Marape said, with the security pact to be announced on Monday.
Biden's trip was also meant to take him to Sydney and Canberra for a meeting of the Quad leaders from the U.S., Australia, India and Japan. Australian PM Anthony Albanese on Wednesday confirmed the cancelation of the summit, which was elevated to the leader level in 2021 for the first time since its inception.
The expansion of the Quad and America's stepped-up engagement with the Pacific Island nations were both responses to Beijing's own outreach to the oft-neglected region. In April 2022, Washington was alarmed when the Solomon Islands announced a security agreement with China.
The following month, Beijing's top diplomat, Wang Yi, launched an ambitious eight-day tour of the Pacific and tried to ink a wide-ranging cooperation framework with 10 governments, in the end walking away with a number of bilateral economic agreements.
In August, Honiara placed a moratorium on U.S. Coast Guard port calls to the island nation.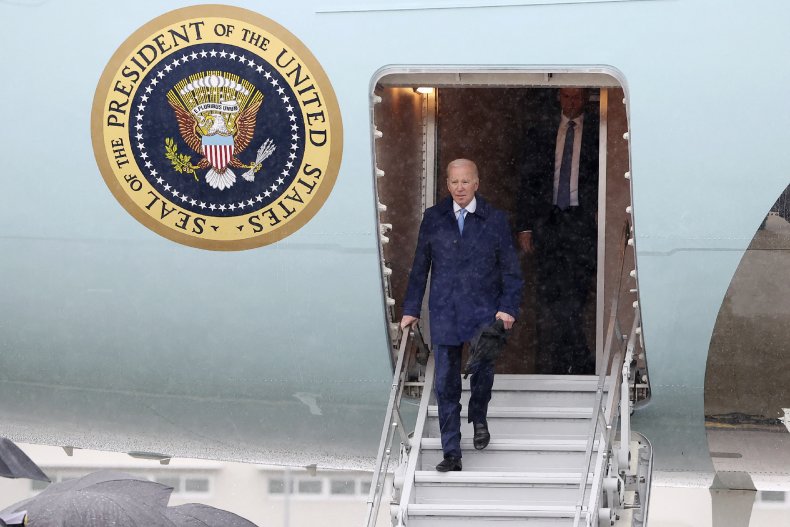 The U.S. response has included a new regional partnership and a pledge of over $810 million in development funds for Pacific Island countries.
Washington also committed to expanding its diplomatic presence in the region, beginning this past February with the opening of an embassy in the Solomon Islands after a 30-year absence.
Earlier this month, the U.S. opened an embassy in Tonga, with additional embassies planned in Kiribati and Vanuatu, which are currently handled by U.S. diplomats in Fiji and PNG, respectively.
"The reasoning behind Biden's last-minute cancelation is certainly understandable, even if some regional observers fear Washington may be falling back into old patterns of neglect," said Craig Singleton, a senior fellow at the Foundation for Defense of Democracies.
"China has long parroted that democratic governance is dysfunctional. Indeed, Beijing's broader discourse strategy aims to alter global perceptions about Chinese autocracy and Western democracy, namely by comparing, contrasting, and consistently misrepresenting these competing visions in ways that are advantageous to China," he told Newsweek.
"China will almost certainly make messaging hay of the cancelation and the ongoing debt ceiling crisis to undermine the United States' reputation as a responsible global stakeholder," Singleton said.
China's state-owned Global Times newspaper said on Wednesday that Biden's decision "erodes U.S. credibility," adding: "[W]hen its domestic issues override its political agenda, it easily turns back on its commitment."
"As the most dynamic and fastest-growing region on earth, the Indo-Pacific is a leading and enduring priority for U.S. foreign policy and essential to our shared security and prosperity," a State Department spokesperson told Newsweek.
"The United States is also a Pacific nation, and we have deep and long-standing ties to the countries of the Pacific, who are not only our neighbors but also our friends," the spokesperson said.
The administration's messaging since Biden's trip was postponed suggests a potential debt crisis would be even more damaging to U.S. credibility than a no-show in the Pacific. Biden said on Tuesday that "defaulting on the debt is simply not an option."
John Kirby, a spokesperson for the National Security Council, linked the debt limit talks to "American credibility and leadership," describing it as "an issue which is central to our international standing around the world."
"Because there's countries like Russia and China that would love nothing more than for us to default so they could point the finger and say: 'You see, the United States is not a stable, reliable partner,'" he said on Tuesday.
Do you have a tip on a world news story that Newsweek should be covering? Do you have a question about China? Let us know via worldnews@newsweek.com.