Members of both sides of the political aisle have ridiculed the Biden administration after proposed changes to Title IX involving transgender student athletes.
The policy would in effect prevent schools from violating Title IX regulations by enforcing restrictions against trans athletes while simultaneously preventing them from "categorically" banning such students from participating on teams consistent with their gender "just because of who they are."
There is a caveat within the proposed change, which would apply to public K-12 schools in addition to colleges, universities and other institutions that receive federal funding.
"The proposed rule also recognizes that in some instances, particularly in competitive high school and college athletic environments, some schools may adopt policies that limit transgender students' participation," according to the policy statement announced Thursday by the Department of Education.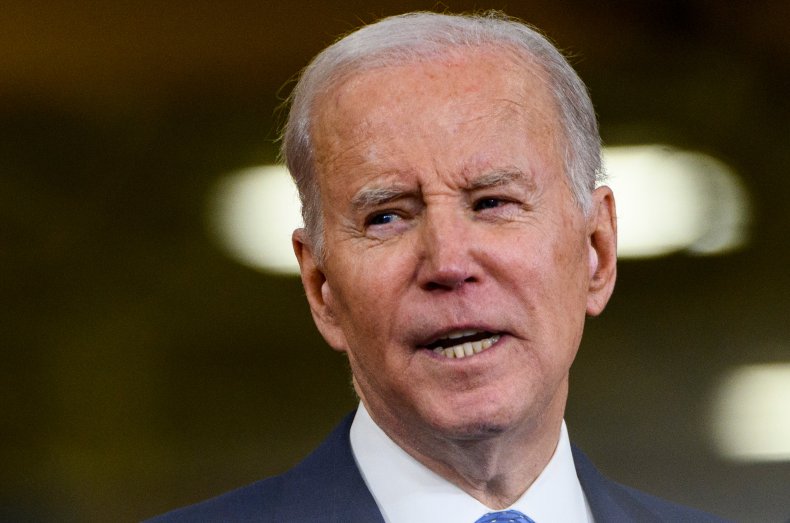 Education Secretary Miguel Cardona said that the proposed rule is designed to support Title IX's protection for equal athletics opportunity, adding that the timing of the proposal is in response to some states choosing "to adopt new laws and policies on athletics participation that target transgender students."
Following a vote by Kansas lawmakers on Wednesday to override a veto by its Democratic governor, 20 U.S. states have now imposed restrictions on transgender athletes participating in women's sports.
"Every student should be able to have the full experience of attending school in America, including participating in athletics, free from discrimination," Cardona said in a statement. "Being on a sports team is an important part of the school experience for students of all ages."
On Joe Biden's first day as president, he issued an executive order to "prevent and combat discrimination on the basis of gender identity or sexual orientation."
"All persons should receive equal treatment under the law, no matter their gender identity or sexual orientation," the order stated.
Progressive Democratic Representative Alexandria Ocasio-Cortez blasted the administration for this new proposal, essentially calling the policy the opposite of what was detailed in that January 2021 executive order.
"Absolutely no reason for the Biden admin to do this," she tweeted on Thursday. "It is indefensible and embarrassing. The admin can still walk this back, and they should. It's a disgrace."
Advocates on the left also expressed displeasure with the announcement.
"Honestly, this move by Biden to push a rule on trans kids in sports is not only a backwards betrayal, it force us to have to spend our time dealing with god damn sports instead of criminal bans on our healthcare," tweeted Alejandra Caraballo, a civil rights attorney and LGBTQ+ advocate. "He could have just done nothing. This is legitimizing transphobia."
Sasha Buchert, Lambda Legal senior attorney and director of Lambda Legal's Nonbinary and Transgender Rights Project, said in a statement that more "bigotry-based barriers" remain and that she hopes continued discussion with the administration will take place.
"This proposed rule includes critical recognition of the importance of participating in sports for transgender youth and shows why 100% of the state bans are invalid," Buchert said. "We are concerned about whether the proposed rule can properly eliminate the discrimination that transgender students experience due to the pervasive bias and ignorance about who they are."
Kasey Suffredini, vice president of advocacy and government affairs at The Trevor Project—a suicide prevention organization for LGBTQ+ youth—said the proposed policy is a rebuke of the 20 states legislating against certain athletic involvement.
"We must reject blanket bans and afford trans young people the same opportunities as their peers to lead happy, healthy, and full lives," Suffredini said in a statement.
Kelley Robinson, president of the Human Rights Campaign, said in a statement that "the new rule should be clarified to ensure that all transgender students should be presumed eligible to participate in sports consistent with their gender identity."
House Speaker Kevin McCarthy tweeted that the move by the administration is "anti-women."
"Protecting women's sports is essential, and Republicans will not let the admin dismantle Title IX," McCarthy wrote.
"The U.S. Dept of Education strikes again – now saying local schools can't stop boys from competing in girls' sports," tweeted Vivek Ramaswamy, a Republican candidate for president. "It's appalling that we spend *$83 billion per year* on this toxic agency. It's rotten waste. That's why I'll shut it down without apology."
John Sovec, a psychotherapist based in Pasadena, California, works with LGBTQ+ individuals mostly between the ages of 13 and 19.
He told Newsweek via phone that the proposal "is a first step—kind of a very baby step—for a need that needs to be addressed on a national level" to counteract certain state measures based on the Title IX framework and the participation of all genders that he deems vital for development.
The pushback from some advocates is due to what Sovec said is the Biden administration not necessarily taking into account actual identities of such youth. He referred to it as "some sloppiness" on the administration's part.
"That small caveat [of the policy mentioning competition and schools' prospective policies] does open up places for local school boards and places to make policies that doesn't always address the science and mental wellness of students but does so with fear," Sovec said.
When asked if he could see arguments from certain conservatives regarding fair play in sports based on gender, Sovec said wellness is based on myriad aspects of adolescents' development. He views arguments on the right as mostly fear-mongering.
"Most of what's happening is about opinion and hate," he said. "That's where the big miss is happening for me."
Newsweek reached out to the White House, Department of Education and Ocasio-Cortez's office via email for comment.