Workers at the Ben & Jerry's ice cream shop in Burlington, Vermont, announced on Monday their plan to form a union.
"Collectively, we have come to embody Ben and Jerry's slogan of 'peace, love, and ice cream,'" the workers said they wrote to management.
About 40 workers at the shop in Burlington, the city where the franchise was founded, said they formed an organizing committee and petitioned the National Labor Relations Board for an election.
The workers said they are supported by the upstate New York & Vermont chapter of Workers United, a union that launched the campaign for Starbucks workers' unionization efforts in Buffalo, New York.
CVS 'GENDER TRANSITION' GUIDE SAYS EMPLOYEES MUST USE PREFERRED PRONOUNS, CAN USE BATHROOM REFLECTING IDENTITY
"I think of this union as a sign of respect for Ben & Jerry's," Rebeka Mendelsohn, a shift manager and catering lead, said in a statement. "We're a company that stands for social justice rights and equity, and I want to ensure that this message is translated to all levels of employment."
Ben & Jerry's spokesman Sean Greenwood said in a statement that union organizers presented the plan to the company Sunday night.
Greenwood said it is "an important issue to us, we're aware of it, and we're actively working on it."
Ben & Jerry's is owned by consumer goods giant Unilever.
DAVID'S BRIDAL WILL CLOSE ALL STORES IN CHAPTER 11 UNLESS BUYER EMERGES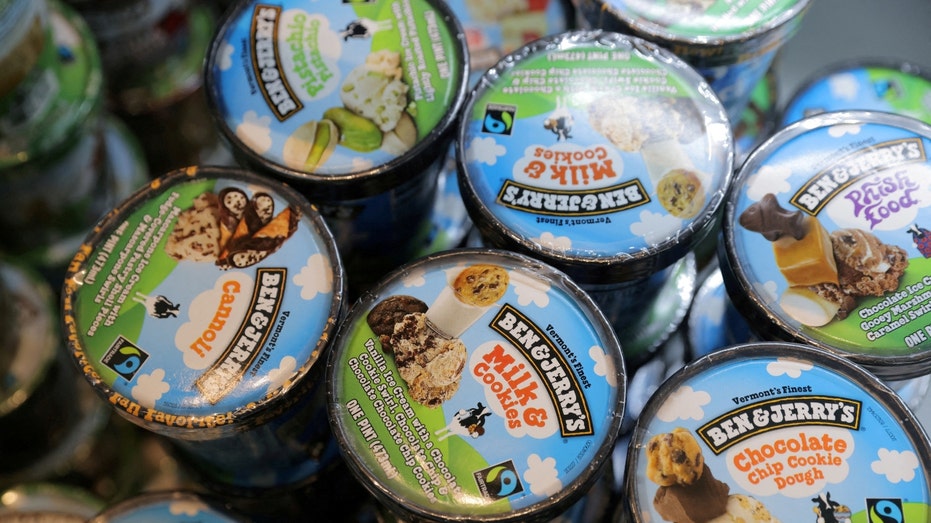 CLICK HERE TO GET THE FOX BUSINESS APP
The letter to management from the Burlington store's workers said they seek a voice in decisions over salaries, health care costs and other key issues.
"We are taught from the beginning of our employment that equality and justice are integral rights of ours as people," the letter reads. "But what happens when Vermont's Finest are continuously left out of these conversations?"
The Associated Press contributed to this report.