Since 1979, it has been illegal for companies or individuals in the United States to participate in foreign countries' boycotts of countries "friendly to the United States" or to be compelled to provide information to facilitate those boycotts. But with one fashionable boycott organized by enemies of the U.S. against its closest ally, there seems to be little interest on the part of the Justice Department in enforcing that ban.
According to a recent report by the National Association of Scholars, "a deep financial system of progressively oriented businesses and nonprofit foundations devoted to a broad array of social justice causes"—the very same deep pockets responsible for funding destructive woke Left causes from Black Lives Matter to Antifa—have funded the anti-Israel "boycott, divestment, and sanctions" (BDS) movement that has caught fire as a radical chic cause célèbre on college campuses across the nation.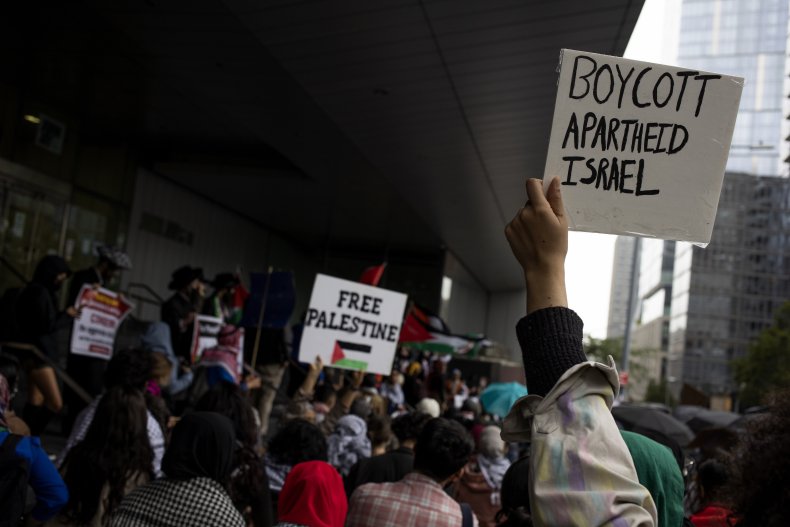 Contrary to many characterizations in the mainstream media, the BDS movement isn't simply about legitimate criticism of Israel. A report from the Israeli Strategic Affairs Ministry found more than 100 links between U.S.-designated terrorist organizations, like Hamas and the Popular Front for the Liberation of Palestine (PFLP), and non-governmental organizations promoting the BDS movement. In addition, more than 30 members of Hamas and PFLP hold senior positions in international governmental organizations (IGOs) that promote and orchestrate anti-Israel BDS activity on U.S. university campuses. Most of these members of Hamas and PFLP behind the BDS movement have been in prison for terrorism-related crimes, including murder, and continue to maintain active ties with the terrorist groups. Make no mistake, the endgame of BDS is the same as that of the terrorists: the total destruction of the state of Israel. In the words of BDS co-founder Omar Barghouti, "the current phase has all the emblematic properties of what may be considered the final chapter of the Zionist project. We are witnessing the rapid demise of Zionism, and nothing can be done to save it, for Zionism is intent on killing itself. I, for one, support euthanasia."
Apologists for the BDS movement have tried to shift attention from these terrorist links by pointing to support for BDS from IGOs such as the United Nations and European Union. But the fact is, these corrupt organizations have a long and shameful history of working to isolate, delegitimize, and demonize the Jewish state. It's clear that bad actors are seeking to embargo Israel by hiding behind this IGO support of BDS, which somehow supposedly legitimizes a movement aimed at Israel's destruction.
New bipartisan legislation would address this glaring anomaly. Representatives Mike Lawler (R-N.Y.) and Josh Gottheimer (D-N.J.) have introduced the IGO Anti-Boycott Act (HR 3016) to expand anti-boycott laws to block U.S. companies and individuals from participating in boycotts of U.S. allies orchestrated by IGOs. While the legislation isn't going to end the nefarious BDS movement and its ties to terrorist organizations (legislation is apparently in the works to deal with this more directly), it is a great step. It would take away the fig leaf of IGO support for BDS and reveal the movement for what it is: a blatant and illegal attempt to delegitimize and embargo our closest international ally, Israel.
Lee Zeldin represented New York's First Congressional District in the United States House of Representatives from 2015 to 2023.
The views expressed in this article are the writer's own.