America is home to five of the world's 10 busiest airports.
Atlanta, DFW, Denver, O'Hare and LAX have "significant domestic passenger shares" ranging between 75% and 95% of domestic traffic, according to the Airports Council International (ACI) World, which published a report Wednesday on the busiest airports worldwide for 2022.
Hartsfield–Jackson Atlanta International Airport was named the busiest airport in the world. Nearly 94 million passengers passed through the facility in 2022, an increase of 23.8% over 2021.
EXPEDIA ROLLS OUT CHATGPT-POWERED TRAVEL PLANNING FEATURE IN THE APP
Following closely behind were Dallas Fort Worth Airport with 73.4 million passengers, up 17.5% from 2021, and Denver Airport with 69.3 million passengers, a 17.8% increase over the prior year, according to the data.
Chicago O'Hare Airport came in fourth with 68.3 million passengers, up nearly 27% from 2021.
Dubai Airport rounded out the top five followed by Los Angeles International Airport at number six.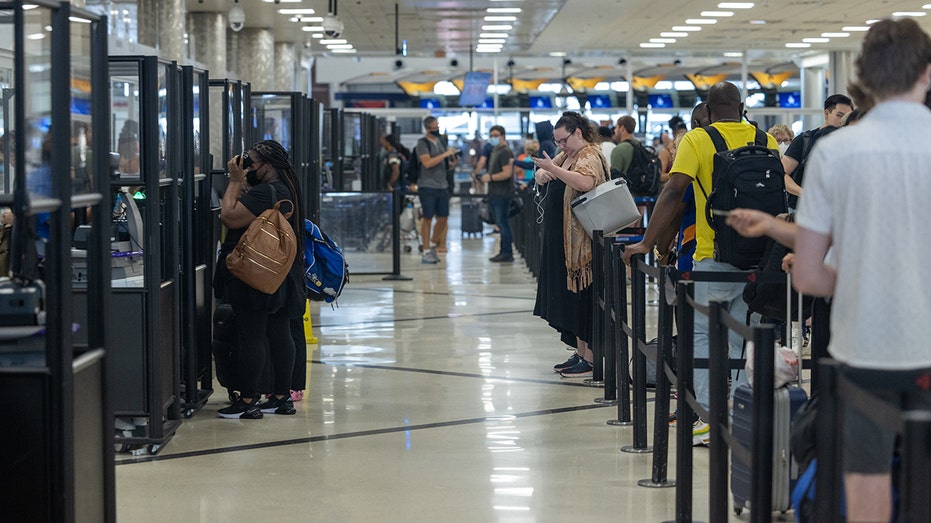 ACI World Director General Luis Felipe de Oliveira said in a statement that passenger traffic at the busiest airports underscores "the resilience of the airport and aviation industry and the eagerness of passengers to travel by air."
He added that U.S. airport hubs were able to recover quicker from the COVID-19 pandemic than their peers due to the strong domestic market, however, the industry is now witnessing global hubs such as Dubai, Istanbul and London joining the upper ranks.
STATE DEPARTMENT WARNS PASSPORT PROCESSING DELAYED AMID 'UNPRECEDENTED DEMAND'
"While we continue to march forward cautiously amid multiple headwinds that could impact the speed and magnitude of global air traffic recovery, the latest rankings represent an important milestone in reaching pre-pandemic levels," de Olivia said.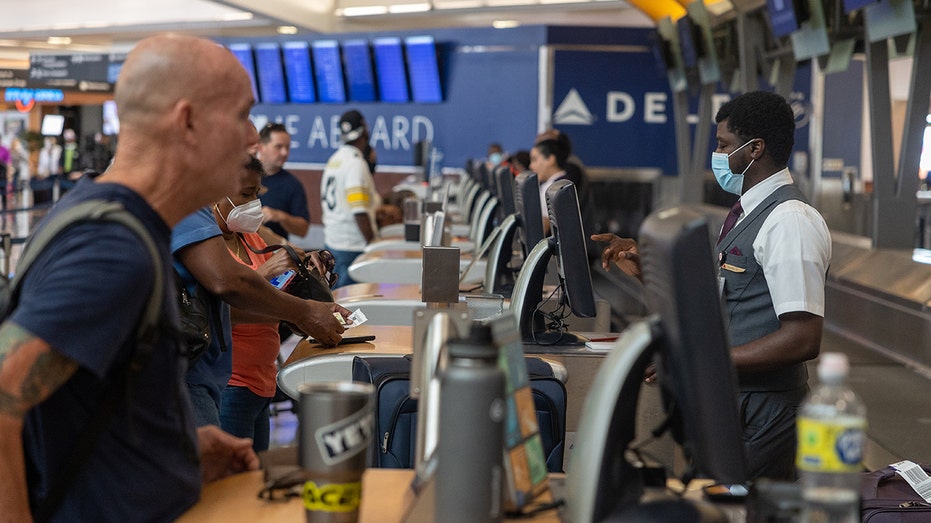 With the resumption of international travel, passenger traffic worldwide reached close to 7 billion in 2022, a 53.5% increase from 2021, according to preliminary figures.
The 10 top airports represent 10% of the global traffic.
GET FOX BUSINESS ON THE GO BY CLICKING HERE
Here are the 10 busiest airports in the world, according to the Airports Council International (ACI) World:
1. Hartsfield–Jackson Atlanta International Airport: 93.7 million
2. Dallas Fort Worth International Airport: 73.4 million
3. Denver International Airport: 69.3 million
4. Chicago O'Hare International Airport: 68.3 million
5. Dubai International Airport: 66.1 million
6. Los Angeles International Airport: 65.9 million
7. Istanbul Airport: 64.3 million
8. Heathrow Airport, London: 61.6 million
9. Indira Gandhi International Airport: 59.5 million
10. Paris Charles de Gaulle Airport: 57.5 million