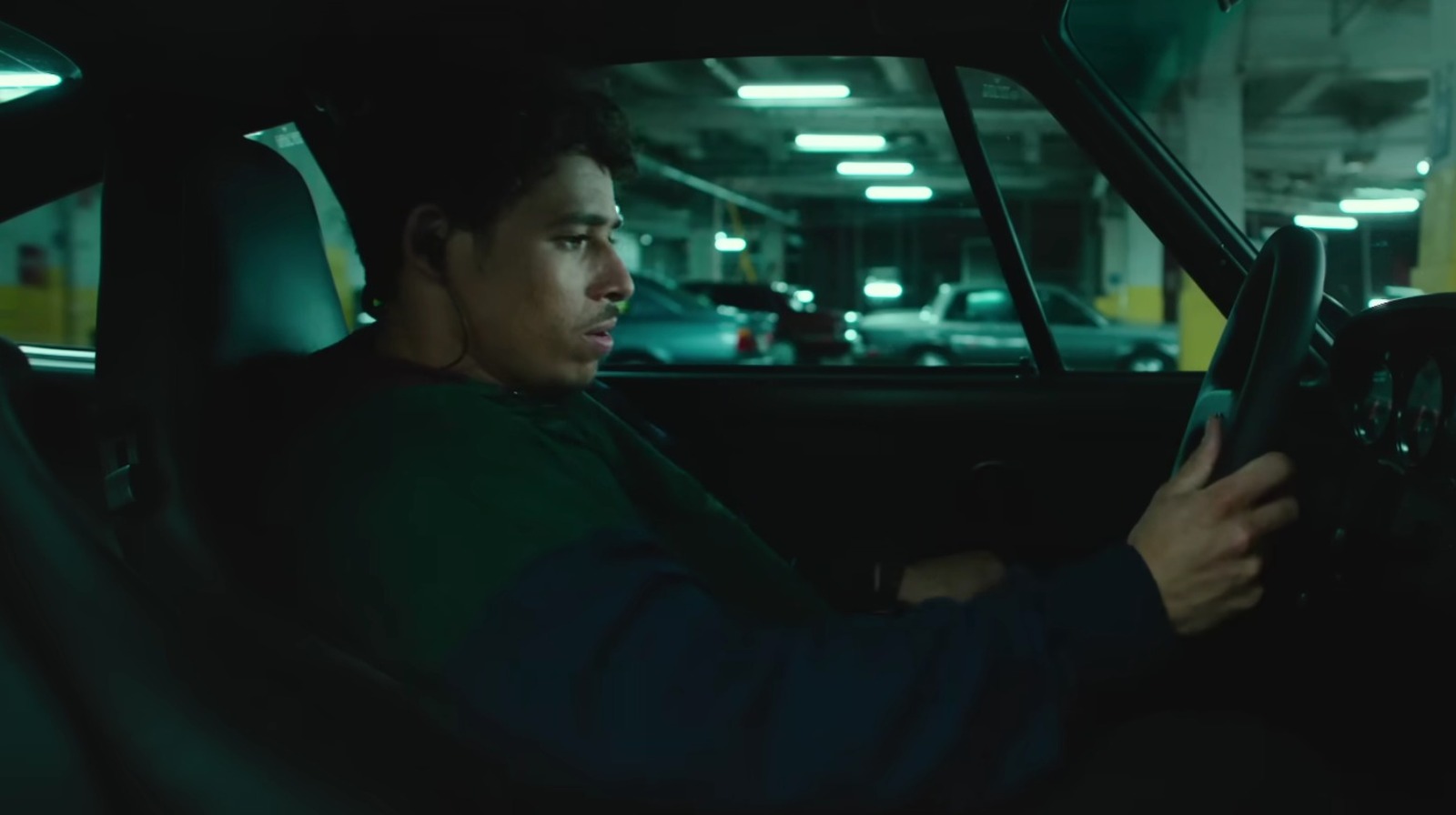 First looks haven't shown Fishback's character behind the wheel, but Ramos does plenty of driving in these "Rise of the Beasts" trailers. Or, rather, he anxiously sits in the driver's seat, insisting to cops that he's not actually driving while Mirage (Pete Davidson), the Transformer that can turn into a 1993 Porsche 911 RS, takes control.
While two of the film's three human leads grew up in a concrete jungle that made driving more a chore than a required skill, rapper and "Mo" actor Nwigwe had a totally different experience. "I'm from Texas. I've been driving since I was 13," he explained. Still, Nwigwe was excited to get behind the wheel of the Porsche that's set to be synonymous with the new move. He says he drove one not on set, but at a place called the Porsche Experience Center — which the film's director, Steven Caple Jr, recommended — for his birthday ahead of SXSW. "I had the most incredible, immaculate driving experience I've ever had in my life," the actor shared, describing a "certain level of intensity" he's never had while driving. "I'm used to driving your family car: baby seat, nice, slow defensive driving. I was very offensive."
It's great to hear that at least one star of the car-heavy movie got to put the pedal to the metal; the movie's first promos reveal an action-packed, New York-set plot featuring a conflict between three groups of Transformers. At another point in the panel, director Caple revealed that the movie takes place in 1994, when hiphop was in and clunky cars of the '80s were out. Mirage and the New York crew will hit the big screen in "Transformers: Rise of the Beasts" on June 9, 2023.