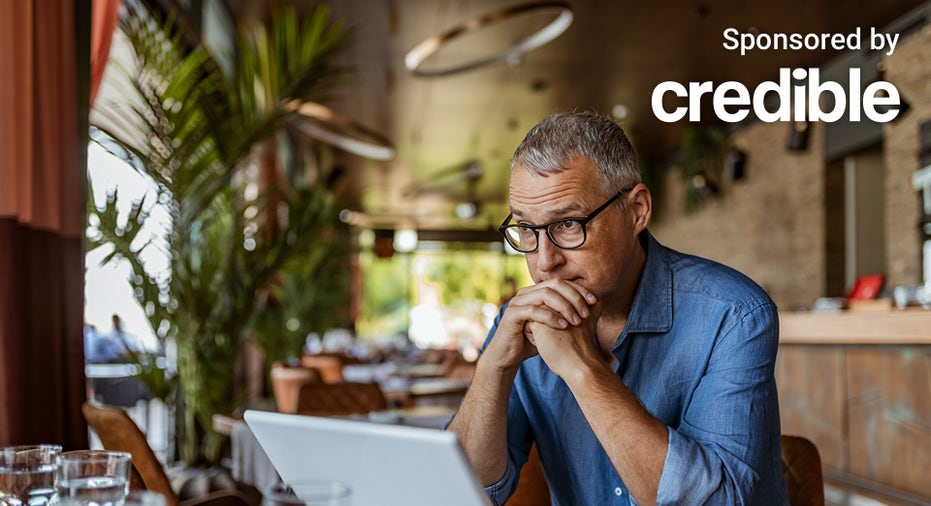 While 81% of middle-income survey respondents said they expected a recession this year, 62% said they are planning to or have already taken measures to face these challenging economic times, according to a recent survey.
For many that has meant taking control of their debt, Primerica's fourth quarter 2022 Middle-Income Financial Security Monitor said. Thirty-nine percent of respondents said their top goal for this year was to pay off debt and 37% said they wanted to keep debt manageable.
Despite concerns over inflation and a pending recession, 53% of respondents said they felt optimistic about their finances heading into 2023. Only 15% said they expected their finances or the U.S. economy to improve by next year.
"As middle-income families prepare for a possible recession this year, it's more vital than ever that they take control of their personal finances by addressing debt, setting a budget and keeping spending in check," Glenn J. Williams, CEO of Primerica, said in a statement.
If you are struggling to pay off debt, you could consider using a personal loan to consolidate your payments at a lower interest rate, saving you money each month. You can visit Credible to find your personalized interest rate without affecting your credit score.
IRS ENDS COVID-19 TAX CREDITS: HERE'S WHAT YOU NEED TO KNOW BEFORE FILING IN 2023
Credit card debt continues to grow
Inflation and rising costs have made it more challenging for Americans to cut back on debt, the survey said.
Inflation dropped 0.1% in December to register a 6.5% increase, the first outright monthly decline since May 2020. The positive inflation data is expected to ease the pace of interest rate hikes the Federal Reserve is expected to undertake this year, which has helped soften mortgage rates.
However, there are signs that consumers, struggling with rising costs, have increasingly relied on debt to make ends meet.
Thirty-six percent of survey respondents said they used their credit cards more often in the past year, up from 27% saying the same a year ago. Further, 37% said their credit card debt has increased in the past three months, up eight percentage points from December 2021.
"Credit card debt is at the highest point in Monitor history as it continues to increase quarter to quarter," the survey said.
Additionally, of the 59% who said they had an emergency fund to cover an expense of $1,000 or more, half (51%) said they had to use it in the past 12 months.
"Three-quarters (74%) of middle-income families report not being able to save for their future, up from 66% a year ago," Amy Crews Cutts, Ph.D., an economic consultant to Primerica, said in a statement. "Inflation over the past year, especially in non-discretionary items like food and gasoline, has hurt the financial security of families as it was impossible to avoid."
If you are looking for ways to reduce your monthly expenses, paying down debt could be a good place to start. A personal loan could help you consolidate your monthly payments and pay down debt at a lower interest rate. Contact Credible to speak to a loan expert to see if this is the right option for you.
DECADE-HIGH CREDIT CARD, PERSONAL LOAN DELINQUENCY RATES COMING IN 2023: TRANSUNION
Layoffs are forecasted for 2023, survey says
A strong jobs market is why 20% of employed respondents said they were "at least somewhat likely to change jobs in the next year," according to the survey.
However, the latest employment report from the Bureau of Labor Statistics (BLS) showed that jobs and wages are softening. Other sources have also indicated that there may be more job losses in 2023.
For the first time since 2020, more businesses expected employment to drop rather than increase at their firms in the next three months, according to the latest survey by the National Association for Business Economics (NABE).
Fifty-seven percent of business leaders who expected layoffs this year said they anticipated that 30% or more of their workforce would be cut, according to a survey by ResumeBuilder.com. Additionally, 70% said they "are likely to implement a hiring freeze in 2023," the survey said.
"With unknown variables in the workforce regarding not only internal workforce issues, but also the changing culture around working today, hiring freezes may be a safer policy for companies to implement before layoffs are needed," Stacie Haller, chief career advisor at ResumeBuilder.com, said in a statement. "With the talk of a recession, this may be what we will see in the coming months."
If you are looking to reduce your expenses amid economic uncertainty, you could consider using a personal loan to pay down debt at a lower interest rate, saving you money each month. You can contact Credible to speak to a loan expert and get all of your questions answered.
Have a finance-related question, but don't know who to ask? Email The Credible Money Expert at moneyexpert@credible.com and your question might be answered by Credible in our Money Expert column.